Major Global Investment Themes of 2020 – Tech stocks and Cryptocurrencies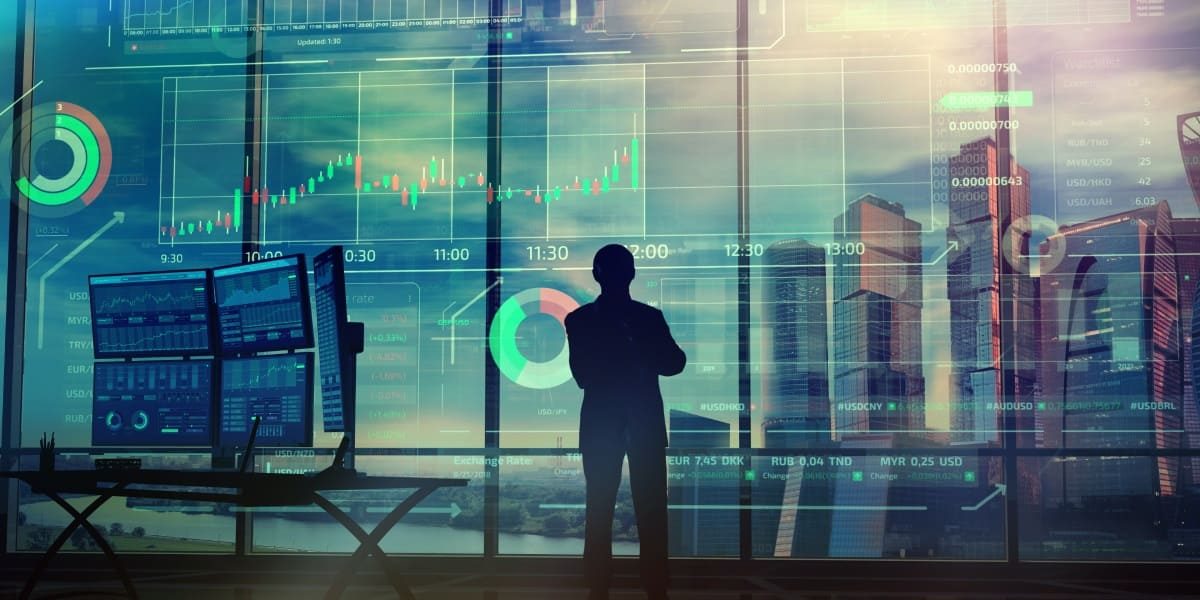 Technology stocks benefit from the pandemic and significantly outperform the benchmark index
The top tech companies in the world were among the big winners with the pandemic accelerating the adoption of technology. Apple, Amazon, Netflix, Google, Facebook and Microsoft stocks saw huge gains this year as demand for e-commerce, online advertising and cloud computing during the pandemic led to soaring revenues.
Social distancing guidelines resulted in many employees working from home. The biggest winner due to this shift was Zoom Video Communications, the video conferencing company that saw its stock price increase by more than 5 times in 2020.
Tesla Inc. was the biggest gainer percentage wise, as its share price soared nearly 8 times this year. Investors are betting on its autonomous and driverless technology and its early mover advantage in electric vehicles. Tech IPOs also did spectacularly with 65 companies going public including Airbnb, Doordash and the cloud company Snowflake.
Exhibit 1: 2020 Gains of Tech companies vs S&P 500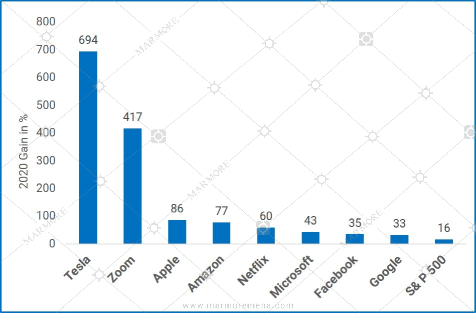 Source: Refinitiv, Data as of December 30 2020

Cryptocurrencies have emerged as a mainstream investment option in 2020
Cryptocurrencies staged a stunning comeback in 2020. Bitcoin and other cryptocurrencies appeared back in investors' radar, as massive monetary easing by central banks to revive economic growth stoked inflation fears and led to loss of confidence in fiat currencies.
Bitcoin and other cryptocurrencies are now seen as a hedge against inflation even by mainstream institutional investors. Pension funds and insurers like Massachusetts Mutual Life Insurance have taken positions in cryptocurrencies.
Payment giants like Paypal, Visa and Square allowed users to buy and sell crypto-currencies. Bitcoin ended the year at an all-time closing high of USD 28,992 on Dec 31, a rise of 304%.
 
Exhibit 2: Top Cryptocurrencies and their 2020 gains



Source: Coinmarketcap.com, Refinitiv; Data as of December 31, 2020
The article is an excerpt from our "GCC Capital Markets Annual Review: 2020" report. Read more