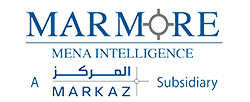 March 2022
GCC Institutional Investors – Pension Funds
Price : $500
Industry Research Report
Pages : 21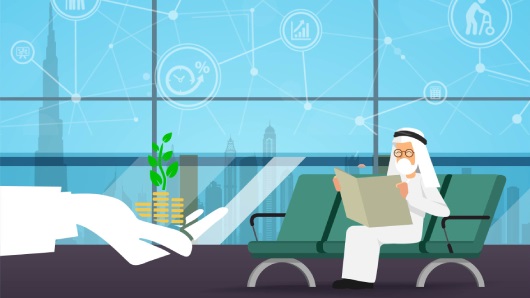 Executive Summary
Globally, pension funds are one of the most popular instruments that governments and large institutional investors have used in order to fund the retirement benefits of their workforce. In the past two decades, owing to burgeoning fiscal deficits and increasing inflation, governments have shifted from defined contribution model from the previously popular defined benefit model.

However, GCC has remained an outlier with higher oil prices before 2014 giving confidence for the GCC governments in their ability to fund any shortfalls that might arise in the future. Given the way oil prices have broadly remained in the lower range since their drop in 2014-16 and the muted outlook towards fossil fuels warrant a re-assessment of the pension system structure in the region. Recognizing this, GCC governments and pension funds have initiated reforms in the structure of pension systems, their obligations, retirement age etc. Additional reforms to address major challenges in the segment would aid in ensuring wealthy and sustainable pension funds.
Key Discussion Points
Population characteristics
GCC Pension Systems
Asset Mix of GCC Pension Funds
GCC Pension Fund Reforms
Challenges faced by the funds
Policy Recommendations to tap GCC Pension Funds
Did you know?
GCC pension funds currently manage assets of about USD 460billion.
UAE offers pension income almost equivalent to working income to most nationals, according to UBS Pension Gap Index.
Aggregate funding gap in public pension systems in GCC has reportedly exceeded 25% of the region's total GDP.
Saudi Arabia's Public Pension Agency and Qatar's pension fund hold significant portions in the local equity markets at 18.3% and 42.6% respectively.
UAE and Saudi Arabia rank 22nd and 26th respectively out of the 43 pension systems ranked by the Global Pension Index
Why purchase the report?
Pension Funds are key institutional investors managing a significant asset base. Our GCC Pension Funds 2022 report offers insights on pension funds in the GCC region, their asset mix and the challenges faced by them.

Broad coverage and interesting insights: The report provides insights on pension funds' nature of investments, population characteristics that influence pension funds management, reforms undertaken with regard to pension systems and issues faced by the funds.

The report addresses the key question of ensuring growth and sustainability of pension systems in the region.

Key Data Points: The report presents important data points such as,
Pension Fund Assets of each of the GCC countries
Ranking in Global Pension Fund Index
Asset Mix of Pension Funds
Contribution structure of GCC Pension Funds
Table of Content
Executive Summary
Development and Role of Pension funds in the GCC region
GCC Pension Fund Landscape
Growth Drivers & Challenges
Policy Recommendation to tap GCC Pension Funds
APPENDIX (GCC Pension Fund Structure & Contributions)
Key Questions Addressed in this report
This report can add value to
Customize this report
Why Custom Research?

Research and intelligence to suit your business requirements
Informed decision making

What are Benefits of Customization?

To-the-point, long or short research reports could be requested
Reports are exclusively prepared for you



You Ask We Deliver
Over a decade Marmore has successfully navigated this space of customized research to serve its clients and cater to their unique requirements.
Our customized research support spans sector research, equity and credit investment notes, modelling, valuation, investment screening, periodical etc.
We offer clients with intelligence and insights on unexplored and under-researched areas that help stakeholders take well-informed business and investment decisions.
Our offerings marries the challenges of cost, time, scope & data availability to generate actionable outcomes that are specific to our clients' needs.
FAQ
Who prepared this report?
Experienced and qualified team of Marmore MENA Intelligence has prepared this report. Since its inception, Marmore has published over 1000 research reports and covered more than 25 varied industries and policy segments; all focused primarily on the GCC economies.
How exhaustive is this report?
The report spans 21 pages
Do you have updates?
No. This is a one off report.
Can I only download certain sections of the report?
No. The report can be downloaded in full length only
Can we ask questions?
Yes, by all means. You can write your queries to us at
enquiry@e-marmore.com
Key Questions Addressed in this report
This report can add value to