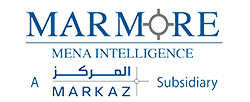 January 2021
GCC Institutional Investors – Pension Funds
Price : $500
Industry Research Report
Pages : 21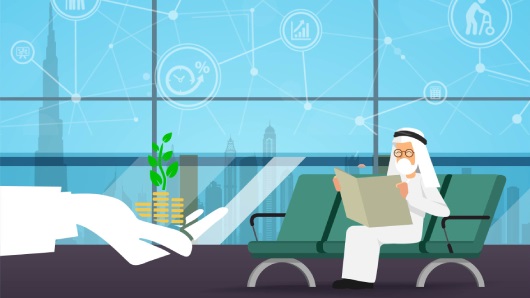 Executive Summary
The report explores various aspects of pension funds in GCC, a key institutional investor in the region, with significant asset base. The report sheds light on current state of pension funds in GCC in terms of assets under management, asset allocation, pension systems and key factors that influence pension funds such as demographics and government funding. The report also highlights challenges faced by pension funds in the region and presents policy recommendations to overcome them. The report provides a complete view of GCC countries' pension funds, covering present status and health of pension funds, factors that impact pension funds such as structure of pension systems, challenges and recommendations to leverage and facilitate growth of pension funds in GCC.
Key Discussion Points
Position of GCC Pension Funds in terms of asset under management, asset allocation etc.
Factors influencing management of pension funds such as structure of pension systems, demography etc.
Reforms undertaken towards strengthening of pension systems.
Challenges faced by the pension funds due to structural issues and current economic environment under the shadow of COVID-19 and low oil prices.
Recommendations to ensure sustained growth GCC pension funds and facilitate their increased participation in local capital markets.
Did you know?
Despite being relatively new, pension funds are a key institutional investor in the GCC region, with considerable asset base.
The region's pension funds differ in terms of asset base, asset allocation and sustainability.
GCC's pension systems are generous with income replacement ratios far higher than the global average even as pension funds face considerable actuarial shortfall.
Why purchase the report?
Holistic View Incorporating Recent Developments: Highlights key developments and their influence on pension funds.

Extensive Coverage: The report covers multiple aspects of pension funds in GCC, factors that impact pension funds such as structure of pension systems, challenges and recommendations to leverage and facilitate growth of pension funds in GCC.

Key Data Points: The report presents data on important parameters that shed light on pension funds status, sustainability and prospects such as,
Assets Under Management
Asset Allocation
Pension Indicators such as Income Replacement Rates
Actuarial Gap
Demographic Features
Table of Content
Executive Summary
Development and Role of Pension funds in the GCC region
GCC Pension Fund Landscape
Growth Drivers & Challenges
Policy Recommendation to tap GCC Pension Funds
APPENDIX (GCC Pension Fund Structure & Contributions)
Key Questions Addressed in this report
This report can add value to
Customize this report
Why Custom Research?

Research and intelligence to suit your business requirements
Informed decision making

What are Benefits of Customization?

To-the-point, long or short research reports could be requested
Reports are exclusively prepared for you



You Ask We Deliver
Over a decade Marmore has successfully navigated this space of customized research to serve its clients and cater to their unique requirements.
Our customized research support spans sector research, equity and credit investment notes, modelling, valuation, investment screening, periodical etc.
We offer clients with intelligence and insights on unexplored and under-researched areas that help stakeholders take well-informed business and investment decisions.
Our offerings marries the challenges of cost, time, scope & data availability to generate actionable outcomes that are specific to our clients' needs.
FAQ
Who prepared this report?
Experienced and qualified team of Marmore MENA Intelligence has prepared this report. Since its inception, Marmore has published over 1000 research reports and covered more than 25 varied industries and policy segments; all focused primarily on the GCC economies.
How exhaustive is this report?
The report spans 21 pages
Do you have updates?
No. This is a one off report.
Can I only download certain sections of the report?
No. The report can be downloaded in full length only
Can we ask questions?
Yes, by all means. You can write your queries to us at
enquiry@e-marmore.com
Key Questions Addressed in this report
This report can add value to