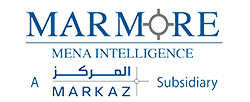 December 2017
GCC Online Retail
Price : $500
Industry Research Report
Pages : 52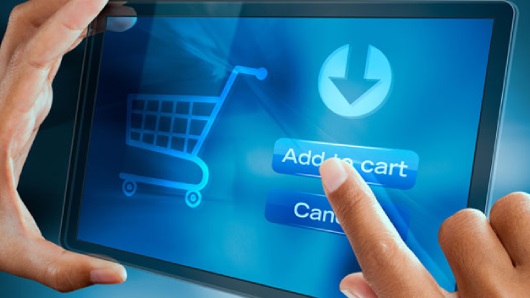 Executive Summary
What is this report about?
Compared to developed and emerging markets, online retail in the GCC is still at a very nascent stage. The size of the e-commerce business in the GCC is less than USD 7bn, while countries in Asia-Pacific, North America and Western Europe presently account for 90 per cent of the global e-commerce sales. Currently, e-commerce is being developed as an extension of physical retail stores in the GCC, with few alternatives for pure retail channel websites. But with rapidly improving ICT infrastructure, increasing number of internet users, and high penetration of smartphones and tablets, the popularity of e-commerce is increasing among consumers and retailers. The report provides a detailed analysis of the GCC Online Retail industry

Who will benefit and why?
The report will benefit anyone tracking the GCC Online Retail industry, and its many players; especially domestic and international retailers, mall-operators, convenience store owners, family offices, trading bodies, regulatory authorities, investors and economists. This report would help these entities to gain in-depth understanding about the industry functions at present, and what the future holds.

How exhaustive is this report?
We have examined the history of the Online Retail sector, and its current status; both globally and in the GCC. The report lists the various forms of online retail, and the modes through which it operates, and discusses the trends in online retail sector in the GCC region, including country-wise analysis of the industry, and the major players. Finally, we enumerate the growth drivers, key challenges and how changing payment systems landscape in enabling the growth of online retail sector in the region.
Table of Content
Executive Summary
Online Retail Sector
Types of Online Retail
Modes of retail e-commerce
Trends in GCC Online Retail
Major players in GCC Online Retail
Payment systems and Growth of Online Banking in the GCC
Drivers
Challenges
Developments and Future of Online Retail in the GCC
APPENDIX
Key Questions Addressed in this report
What is the status of the Online Retail in the GCC?
What are the various country-wise trends of Online Retail in the GCC?
Who are the major online retail players in the GCC?
Why do customers in the GCC still prefer Cash on Delivery over other payment systems?
What are the challenges to the growth of the Online Retail in the region?
What are the advantages of Online retail over traditional Brick-and-Mortar retail that is more prevalent in the GCC?
This report can add value to
Customize this report
Why Custom Research?

Research and intelligence to suit your business requirements
Informed decision making

What are Benefits of Customization?

To-the-point, long or short research reports could be requested
Reports are exclusively prepared for you



You Ask We Deliver
Over a decade Marmore has successfully navigated this space of customized research to serve its clients and cater to their unique requirements.
Our customized research support spans sector research, equity and credit investment notes, modelling, valuation, investment screening, periodical etc.
We offer clients with intelligence and insights on unexplored and under-researched areas that help stakeholders take well-informed business and investment decisions.
Our offerings marries the challenges of cost, time, scope & data availability to generate actionable outcomes that are specific to our clients' needs.
FAQ
Who prepared this report?
Experienced and qualified team of Marmore Mena Intelligence has prepared this report. Since its inception, Marmore has published over 1000 research reports and covered more than 25 varied industries and policy segments; all focused primarily on the GCC economies.
Do you have updates?
No. This is a one off report. However, if required, upon specific request we could provide you with an update.
Can I only download certain sections of the report?
No. The report can be downloaded in full length only
Can we ask questions?
Yes, by all means. You can write your queries to us at
enquiry@e-marmore.com
Key Questions Addressed in this report
This report can add value to