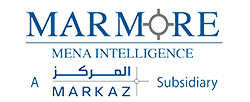 February 2020
Shift to Electric Vehicles – How will it impact GCC Automobiles Sector
Price : $500
Industry Research Report
Pages : 23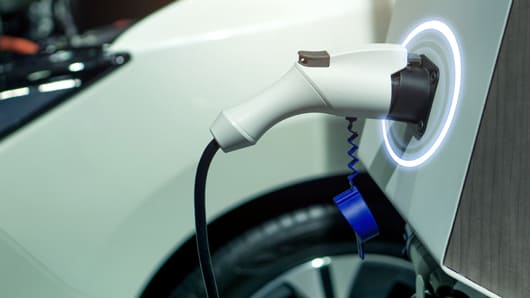 Executive Summary
1. What is this report about?
Marmore Electric Vehicles (EV) Report provides insights to the Electric Vehicles Market in the GCC Countries. The report analyses the factors that will drive the Electric Vehicles adoption in the region. It provides the international scenario for electric vehicles in the current and future context and draws similar parallels for the GCC region to assess the expected growth of EV in the region. It analyses the different growth drivers as well as challenges for EV market. Using information about the current size of demand for these vehicles in the GCC and using the strategic plans of global automobile manufacturers supplying to this region, and the demographic and economic measures, electric vehicle demand estimates are provided in the report.

2. Who will benefit and why?
The report is expected to benefit various stakeholders in the GCC automobile industry as they will be impacted by the shift in the automobile demand towards electric vehicles (EVs). Automobile dealers will find it useful to know the kind of volume sales this segment can potentially drive in the future. The auto repair and maintenance players may find the report useful to prepare themselves for EVs service market. The spare parts suppliers may benefit in planning their stocking of requirements for EV users. Auto insurance providers and Auto finance companies can benefit in their framing of Business Plans for this segment . The car rental companies might find the customer preferences in the report useful in planning their fleet mix. Moreover, any investor seeking valuable insights into GCC EV market could benefit from the report.

3. How exhaustive is this report?
The report covers EVs in the global and regional markets, technological improvements happening in the field, current levels of product prices and energy efficiencies, country-wise information of the expected levels of EV penetrations in the GCC , comparative information of global EV demand growth in the past and expected for the future, key features of the EVs from a performance and cost perspective, and GCC country wise demand estimates for next 5 years.
Table of Content
Executive Summary
Electric Vehicles Market – Impact Analysis
Why Electric Vehicles over Gasoline fueled Automobiles
Plans of International Vehicle Manufacturers for Electric Vehicles
Electric Vehicle Purchases influenced by Gasoline Prices
Global Electric Vehicles Market Share (2015-2040)
Electric Vehicles Characteristics considered Important by Consumers
Technological Advancement helping shift to Electric Vehicles
Current Status of Electric Vehicles Shift in the GCC Markets
Demand Forecast for Electric Vehicles in GCC
Demand Forecast for Electric Vehicles in Saudi Arabia
Demand Forecast for Electric Vehicles in UAE
Demand Forecast for Electric Vehicles in Kuwait
Demand Forecast for Electric Vehicles in Qatar
Demand Forecast for Electric Vehicles in Oman
Demand Forecast for Electric Vehicles in Bahrain
Key Questions Addressed in this report
How is GCC faring in terms of EV adoption?
What factors are influencing GCC customers in the purchase of EVs?
What are the prices , mileage and other operating features of EVs currently?
What is the global experience and industry status with regard to EVs?
What are the expected demand volumes for EVs in the future?
This report can add value to
Customize this report
Why Custom Research?

Research and intelligence to suit your business requirements
Informed decision making

What are Benefits of Customization?

To-the-point, long or short research reports could be requested
Reports are exclusively prepared for you



You Ask We Deliver
Over a decade Marmore has successfully navigated this space of customized research to serve its clients and cater to their unique requirements.
Our customized research support spans sector research, equity and credit investment notes, modelling, valuation, investment screening, periodical etc.
We offer clients with intelligence and insights on unexplored and under-researched areas that help stakeholders take well-informed business and investment decisions.
Our offerings marries the challenges of cost, time, scope & data availability to generate actionable outcomes that are specific to our clients' needs.
FAQ
Who prepared this report?
Experienced and qualified team of Marmore MENA Intelligence has prepared this report. Since its inception, Marmore has published over 1000 research reports and covered more than 25 varied industries and policy segments; all focused primarily on the GCC economies.
How exhaustive is this report?
The report spans 23 pages
Do you have updates?
No. This is a one off report.
Can I only download certain sections of the report?
No. The report can be downloaded in full length only
Can we ask questions?
Yes, by all means. You can write your queries to us at
enquiry@e-marmore.com
Executive Summary
من المتوقع أن ينتج عن التطورات في تكنولوجيا السيارات الكهربائية وارتفاع أسعار البنزين وانخفاض تكاليف التشغيل للسيارات الكهربائية زيادة الطلب على السيارات الكهربائية في دول مجلس التعاون الخليجي.
Key Questions Addressed in this report
This report can add value to