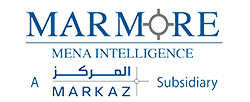 October 2019
Sovereign Wealth Funds – GCC Institutional Investors
Price : $950
Industry Research Report
Pages : 26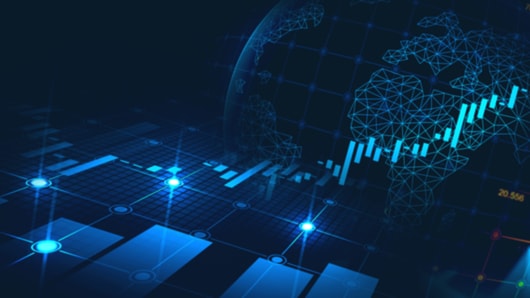 Executive Summary
The countries in the GCC region, house some of the largest SWFs in the world. Driven by oil trade and higher realizations during periods of elevated oil price led to the development of Sovereign Wealth Funds (SWFs) in the GCC. Prominent among them are Abu Dhabi Investment Authority (ADIA), Kuwait Investment Authority (KIA), Public Investment Fund (PIF) of Saudi Arabia and Qatar Investment Authority (QIA). According to a June 2019 ranking published by the Sovereign Wealth Fund Institute (SWFI), the largest fund in the GCC is the Abu Dhabi Investment Authority (ADIA). Founded in 1976, it manages the third-largest amount of assets in the world, behind only Norway Government Pension Fund and China Investment Corporation. In total, six of the top-20 SWFs in the world are from the GCC. The proposed transfer of Saudi Aramco ownership to Public Investment Fund (PIF) of Saudi Arabia could catapult PIF as the largest sovereign wealth fund in the world. It is widely expected that the 5 percent stake sale of Aramco would yield USD 100bn, which would value the firm at USD 2tn. This along with the current fund value of about USD 320bn would easily dwarf other SWFs in asset size. SWFs in oil exporting economies, were initially set up as a reserve fund to channel surplus oil revenues into the national economic development. Over the years, mandate of the SWFs has expanded and now includes a diverse array of activities across geographies. Economic stabilization role of SWFs came into prominence when oil prices collapsed to USD 10 per barrel in 1990s and economies stagnated. Similarly, post the gulf war, Kuwait Investment Authority (KIA) was instrumental in rebuilding the country's economy. During the global financial crisis of 2008, KIA invested USD 3bn in Citi group, which it sold in Dec 2009 for USD 4.1bn making a profit of USD 1.1bn.
Table of Content
Executive Summary
Global Sovereign Wealth Funds
Profile of GCC Sovereign Wealth Funds
Market Presence in GCC countries
GCC SWF Investment Strategies
Investment Process in GCC SWFs
SWF Asset Size Estimation
Key Trends in the GCC SWFs
Policy Recommendation to tap Institutional Investors
Key Questions Addressed in this report
This report can add value to
Customize this report
Why Custom Research?

Research and intelligence to suit your business requirements
Informed decision making

What are Benefits of Customization?

To-the-point, long or short research reports could be requested
Reports are exclusively prepared for you



You Ask We Deliver
Over a decade Marmore has successfully navigated this space of customized research to serve its clients and cater to their unique requirements.
Our customized research support spans sector research, equity and credit investment notes, modelling, valuation, investment screening, periodical etc.
We offer clients with intelligence and insights on unexplored and under-researched areas that help stakeholders take well-informed business and investment decisions.
Our offerings marries the challenges of cost, time, scope & data availability to generate actionable outcomes that are specific to our clients' needs.
FAQ
Who prepared this report?
Experienced and qualified team of Marmore Mena Intelligence has prepared this report. Since its inception, Marmore has published over 1000 research reports and covered more than 25 varied industries and policy segments; all focused primarily on the GCC economies.
Do you have updates?
No. This is a one off report. However, if required, upon specific request we could provide you with an update.
Can I only download certain sections of the report?
No. The report can be downloaded in full length only
Can we ask questions?
Yes, by all means. You can write your queries to us at
enquiry@e-marmore.com
Executive Summary
تحليل الدور الذي تلعبه صناديق الثروة السيادية المتعلقة بدول مجلس التعاون الخليجي والتنبؤ بحجم أصولها
Key Questions Addressed in this report
This report can add value to