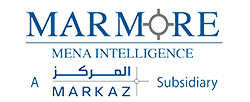 January 2022
GCC Asset Management – 2022
Industry Research Report
Pages : 47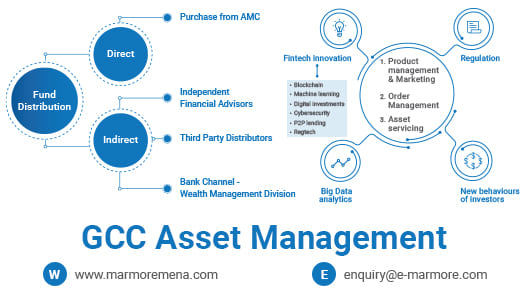 Executive Summary
The global asset management industry has emerged from the pandemic in a position of strength despite the pandemic-driven market uncertainty. Although there is still the risk of new COVID-19 variants causing turbulence, the industry is in a fairly good position to confront it. Over the past few years, the GCC Asset Management industry has taken huge leaps forward supported by the regulatory changes that have taken place during the period Despite existing challenges such as subdued growth, increased adoption of passive investing and limited product variety, the regional asset management is poised well to achieve higher penetration if supported by structural reforms. Considering the present low Asset under Management AuM-to-GDP ratio in GCC compared to the global average, there is still much headroom for the asset management industry to grow, both in terms of the quantum of assets managed and product range.
Key Discussion Points
Structure of public funds market in GCC region
Regional capital market developments
GCC Debt market
Mutual funds in the GCC region
Challenges faced by asset managers
Strategies to gather assets in the GCC region
Priority areas for regulators to improve asset management industry
What opportunities and challenges could unfold amid FinTech developments?
Did you know?
GCC Asset Management Industry manages mutual fund assets of USD 55.0billion as of December 2021
Assets under management (AuM)-to-GDP ratio for the mutual funds in GCC region stands at 3.3% compared to 33.3% global average, implying potential for growth of mutual fund industry in the region.
Total number of individual investors in the Saudi stock market stood at 5.59 million as of 2020-end against the country's total national population of about 20.7 million
GCC mutual fund asset management market is concentrated among the top asset management companies, with the top 10 asset managers (out of 74 managers) accounting for 83% of the total assets being managed
Banks channel forms the backbone for fund distribution in GCC region. Bank customers often are the target group to whom funds are sold
Fund fees in the region are higher compared to developed markets like the U.S.A.
GCC fixed income is an attractive asset class that generally has lower volatility with higher yields as compared to developed market bonds
Demand for 'Sukuk' (Islamic bond) as an asset class has been on the rise even among conventional fund managers.
Why purchase the report?
The bull market rally has brought investment funds to the fore. Our flagship GCC Asset Management 2022 report offers insights on asset management industry in the GCC region, their growth path, existing challenges and road ahead.

Wide Coverage and In-depth Analysis: The report provides insights on asset management market structure, detailed analysis of public funds by assets, number, category and asset managers. Private fund details / managed account details are discussed for Saudi Arabia and Kuwait – two key markets in the region
The report dwells on key questions such as how to gather assets from the region, convincing the wealthy to invest domestically and events that could unfold amid ongoing FinTech developments and provides solutions

Key Data Points: The report presents important data points such as,


Public fund Assets by Countries (KSA, UAE, Kuwait, Qatar, Bahrain & Oman)
Public fund assets by category (bonds, equity, trade finance/money market, real estate, mixed assets)
Public fund assets by asset managers
Private funds data for Saudi Arabia
Managed accounts data for Kuwait & Saudi Arabia
Fee structure of funds
Corporate debt issuance by value since 2010
Sovereign debt issuance by value since 2010
Value traded (liquidity) data in regional equity markets since 2006
Value raised in IPO since 2005
Number of IPOs since 2005
Table of Content
Executive Summary
Mutual Fund Industry Worldwide and what it portends for GCC
Industry Architecture
Market Segment
Asset under Management Analysis
Challenges to the Industry
Key questions in GCC Asset Management Industry that must be addressed
Appendix - List of Mutual Funds in GCC (KSA, UAE, Kuwait, Qatar, Bahrain & Oman)
Key Questions Addressed in this report
This report can add value to
Customize this report
Why Custom Research?

Research and intelligence to suit your business requirements
Informed decision making

What are Benefits of Customization?

To-the-point, long or short research reports could be requested
Reports are exclusively prepared for you

Customize this report
You Ask We Deliver
Over a decade Marmore has successfully navigated this space of customized research to serve its clients and cater to their unique requirements.
Our customized research support spans sector research, equity and credit investment notes, modelling, valuation, investment screening, periodical etc.
We offer clients with intelligence and insights on unexplored and under-researched areas that help stakeholders take well-informed business and investment decisions.
Our offerings marries the challenges of cost, time, scope & data availability to generate actionable outcomes that are specific to our clients' needs.
Learn more
FAQ
Who prepared this report?
Experienced and qualified team of Marmore MENA Intelligence has prepared this report. Since its inception, Marmore has published over 1000 research reports and covered more than 25 varied industries and policy segments; all focused primarily on the GCC economies.
How exhaustive is this report?
The report spans 47 pages
Do you have updates?
No. This is a one off report.
Can I only download certain sections of the report?
No. The report can be downloaded in full length only
Can we ask questions?
Yes, by all means. You can write your queries to us at
enquiry@e-marmore.com
Key Questions Addressed in this report
This report can add value to