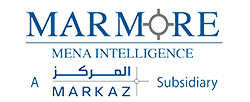 May 2018
UAE Banking Sector 2018
Price : $250
Industry Research Report
Pages : 26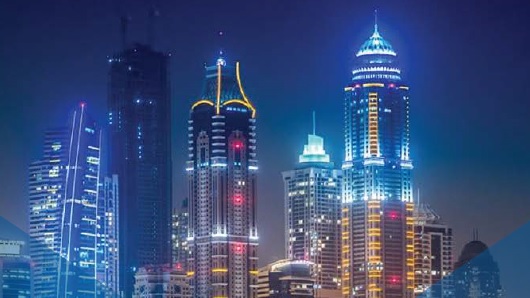 Executive Summary
What is this report about?
The UAE banking industry outlook report sheds light on the major developments that are taking place in the industry and how they will shape the outlook of the regional banking industry in 2018 and beyond. Some of the key topics that we have covered in detail include implementation of IFRS 9, merger and acquisition trends; impact of fintech, U.S fed rate hikes, non-performing loans and liquidity in the banking industry in UAE.

Who will benefit and why?
The report will benefit anyone tracking the banking sector, and many players involved in the sector; especially banks, regulators, FII and domestic investors. This report would help to gain an in-depth understanding about the profitability of banks and how it will be affected by various factors going forward in 2018.

How exhaustive is this report?
The report has covered key areas of interest such as implementation of IFRS 9, fintech, U.S fed rates and analyzed their impact on cost of borrowing, liquidity, M&A activities. We have also analyzed the bank profitability metrics such as NPLs ratio, cost to income, interest margins, return on equity, return on assets etc.
Table of Content
Executive Summary
Where will be the source of credit growth for Banks?
Liquidity in UAE Banks- Abundant as of now
NPL's for UAE Banks- Mostly in Control
U.S Fed Rate Hike- Largely Positive on UAE Banks
Impact of IFRS 9-Mostly Neutral
Fintech Disruption – Proactive Response of UAE banks
M&A Outlook in UAE Banking Industry-Gaining Traction
Appendix
Key Questions Addressed in this report
What will be the impact of IFRS 9 implementation?
M&A outlook in banking industry.
Could Fintech disrupt UAE banking industry?
How will U.S fed rate hike impact banks profitability?
What will be the outlook for NPLs?
How liquid is the banking industry?
Where will be the source of credit growth for UAE banks?
This report can add value to
Customize this report
Why Custom Research?

Research and intelligence to suit your business requirements
Informed decision making

What are Benefits of Customization?

To-the-point, long or short research reports could be requested
Reports are exclusively prepared for you



You Ask We Deliver
Over a decade Marmore has successfully navigated this space of customized research to serve its clients and cater to their unique requirements.
Our customized research support spans sector research, equity and credit investment notes, modelling, valuation, investment screening, periodical etc.
We offer clients with intelligence and insights on unexplored and under-researched areas that help stakeholders take well-informed business and investment decisions.
Our offerings marries the challenges of cost, time, scope & data availability to generate actionable outcomes that are specific to our clients' needs.
FAQ
Who prepared this report?
Experienced and qualified team of Marmore Mena Intelligence has prepared this report. Since its inception, Marmore has published over 1000 research reports and covered more than 25 varied industries and policy segments; all focused primarily on the GCC economies.
How exhaustive is this report?
The report spans 26 pages
Can we ask questions?
Yes, by all means. You can write your queries to us at
enquiry@e-marmore.com
Executive Summary
خمسة مواضيع أساسية مُتوقَّع بروزها في القطاع المصرفي الإماراتي في العام 2018
Key Questions Addressed in this report
This report can add value to