KEY QUESTION 1: What is Crowd funding? How is it gaining at the global level?
Officially, Crowdfunding stands for "Capital Raising Online While Deterring Fraud and Unethical Non-Disclosure".
Here, a venture is funded by a large number of people, via the Internet, and this concept has gained massive popularity world-over. According to a report by The Crowd Data Center, in 2014, each metric in crowdfunding is doubling every two months thanks to disruptive shifts in capital formation. This trend has found its way to the GCC nations also, as global sites such as Indiegogo and Kickstarter have attracted many hopeful GCC fundraisers and paired them with investors. Exclusive crowdfunding sites in the Arab region, such as Zoomal and Aflamnah have come up in the recent past.
KEY QUESTION 2: What are the types of crowd funding?
There are four main types of crowdfunding :–
Donation Based: The funds are contributed for a charitable cause. The feeling of being a part of a good cause is the only reward that funders receive.
Equity Based: The investors receive a stake in the company they are investing in.
Reward Based– The investors receive a product or service from the fundraising company. The rewards are generally proportional to the investment made. For instance, someone who invested in the project THIS toothbrush for the below values will get the corresponding reward.

USD 10 – Postcard + Gratitude
USD 25 – Standard Carrying Case + Refill Pack
USD 50 – Colored Carrying Case + Flavored Refill Pack and so on.

Lending Based – Here the funds are repaid to the investors over a period of time.
KEY QUESTION 3: What is the need for crowd funding and how does it help in providing employment?
GCC states face high youth unemployment rates. Against the average total unemployment rate of 4.7 percent for GCC nations, the average youth unemployment rate is a massive 18 per cent. IMF predicts another 100,000 Kuwaitis to be employment-ready by 2016. With such high demographics, employment generation has to be a priority. The public sector currently contributes majorly towards employment. The increasing employable population will have to seek recourse in the private sector, and that would require promoting entrepreneurship, SMEs, family owned businesses and growth companies.
There remains a gap between ambitious young men and women, and the right funding to support their dreams in GCC. It is rather difficult for a SME or a budding entrepreneur or a riskier growth company to get loans from banks due to their stricter credit standards. The banks face growing regulatory burdens from the central banks, driving the cost of capital higher. Also, the lack of access to long-term finance, especially equity capital by SMEs is a huge roadblock.  Raising finance for women is even tougher in MENA region, as revealed by a survey done by IFC. 64 percent of the total women business owners tried to raise finance for their businesses and 41 percent overall faced hindrances in getting the required funds.  This brings up the need for Crowdfunding in the GCC states.
Figure 1 – Youth unemployment rates vs. the total unemployment rates in GCC, 2013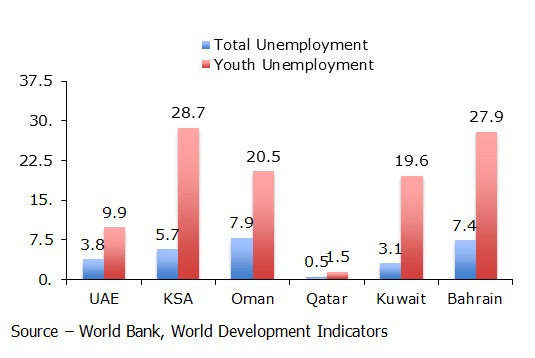 KEY QUESTION 4: What are the various platforms available in GCC for crowd funding?
Some of the famous platforms present in the GCC currently are –
Zoomaal – It is an initiative by major Arab investors: Wamda (UAE), Middle East Venture Partners (MEVP, MENA), Hivos (Netherlands), Cairo Angels (Egypt), N2V (KSA), and Sawari Ventures (Egypt). It aims to support any creative project in need of funds in the Arab World. It generally works on the Reward Based and Donation based      Crowdfunding. The most famous success story of Zoomaal is the 'THIS toothbrush', made out of Miswak stem.
Figure 2- THIS toothbrush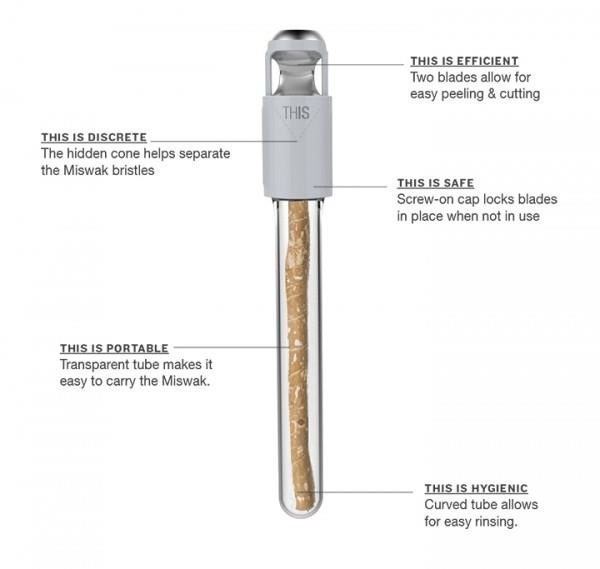 Aflamnah – Means 'our movies' in Arabic. A cross between Kickstarter and Indiegogo, it concentrates on the Arab World productions. It was the first Crowdfunding initiative dedicated to creative ventures in the Arab World, operates on donation or rewards based Crowdfunding model. It aims 'to help independent filmmakers, artists, geeks, students, innovators, thinkers and more to raise funds for their projects within 100 days by getting people excited enough to financially support their idea so that they can make it happen.' One of the most famous success stories of Aflamnah is Mahmoud Kaabour's 'Champ of the Camp' movie that won the esteemed award for Best Production of the Year at the Digital Studio Middle East Awards.
Eureeca – Eureeca is based out of Dubai. It provides an online platform for SMEs to get funding for a large number of people. The SMEs provide equity in return for the funds, following an equity based Crowdfunding model. They concentrate on established growth firms that are looking for long-term funds for expansion. It has successfully funded the Arab Social network site – Weziwezi.com.
MMKN – MMKN is a streamlined online platform introduced to inspire and fund the creative minds of the Middle East. They are into rewards based Crowdfunding. The company launched its beta version in July 2013.
Shekra – Shekra aims to provide full support to startups, not just with the funding, but also with business plan formation, mentoring, post-funding monitoring, etc. It has a closed network of investors only who are privy to all project information. The investors are given a stake in return for their contribution. Instead of charging fees, Shekra's compensation is through the equity stake in the start-ups, much similar to the Islamic principle of sharing risk. One of the success stories is Minbetna – an online supermarket.
Durise – The real estate firm Durise launched its Crowdfunding concept in GCC region. It allows smaller investors to invest in the real-estate market with as little as USD 5000. They have different types of investment options with varied level of risk and return. Residential apartment in Dubai – Queue Point is currently live on their website for the investors to invest in, with a 24 months term period.
KEY QUESTION 5:  What are the challenges of crowd funding?
Few challenges include the vague regulations around Crowdfunding and skepticism in people related to new ideas and online investment. There is also a challenge of regulating foreign investments made through such sites. Eureeca allegedly allowed US nationals to purchase un-registered securities without taking sufficient steps to confirm if the purchasers were accredited under Rule 506(c) of the Securities Act.
LAST WORD: Despite the challenges, Crowdfunding has the potential to disrupt the conventional methods of fund-raising.