Kuwait's retail sector is small in absolute terms when compared to regional peers like the UAE or Saudi Arabia. However, Kuwait has one of the highest concentrations of international retailers in the GCC, with luxury segment proving to be a major draw. The value of Kuwait's retail market was KD 3.5bn or 9.1% of non-oil GDP, as of February 2018 (Oxford Business Group). Consumer preference towards international brands and better retail shopping experiences were exhibiting an upward trend until COVID-19 turned the fortunes of retail markets upside down. Although long term indicators suggest an eventual recovery followed by growth, the near-term impact might put a lot of retailers out of business. Kuwait enjoys the benefits of being one of the highest per capita income countries in the world and approximately has 45% of population in the 20 to 39 age brackets, and these young consumers have a high inclination towards retail spending malls, and in the purchase of international brands.
Short term impact of COVID-19
COVID-19 has forced the government to enforce strict social distancing measures. These measures have not only affected the current state of things but also have deeper implications for the future. The Lockdown affected all retail operations except grocery and pharmacy. All malls and outlets were shut down. Luxury and Franchise based retailers like Alshaya saw sales decrease by 95% overnight. The government which began relaxing restrictions in phases from June 1 onwards, allowed malls and retail outlets to reopen from August 1. However even once re-opened, luxury and franchise based retailers are unlikely to return to original sales as customers would be reluctant to spend as before due to the economic slowdown. In addition, the enforced shift in customer preference towards online purchases is expected to familiarize new customers, who are likely to stick to online modes of purchases.

Ad: Marmore Research Report
Based on a back of the envelope calculations by Marmore Kuwait's per capita household expenditure is expected to fall by 34% in 2020CY compared to the previous year. Retail sales are also expected to mirror the trend. The impact on retail sales of various products is summarised below: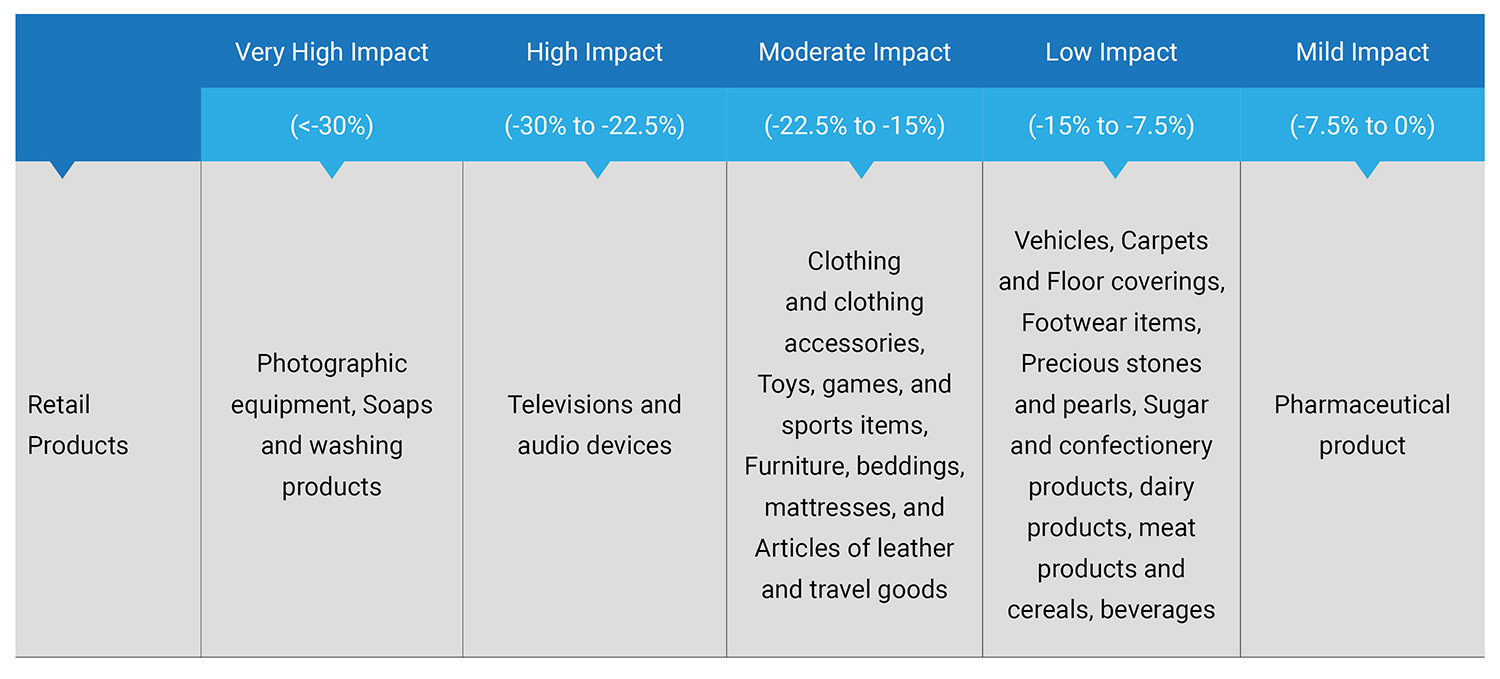 Source: Marmore Analysis
Labour availability has also become a key challenge for the retail sector as many migrants have moved back to their home countries. Kuwait heavily relies on expats for labour and many of them could be retrenched to cut employee costs. However, hiring them back when malls reopen again would be a difficult task if the expats do not return from their home countries. Additionally, Kuwait's cabinet has approved the bill to add quotas to limit the maximum number of expats from a single country. As certain nationalities like Indians are much more prevalent than others, dislocation of labour will cause near term disruptions that will extend the pain for the retail sector.
Even after normalcy resumes, customers would be unwilling to spend as they did pre-crisis once things come back to normal due to the economic impact of the pandemic. The general slowdown of discretionary spending will be a pain point for retailers to contend with for the next few years. Retailers of essential goods would be in a much comfortable position compared to luxury and discretionary product retailers. Retailers with robust infrastructure to fulfil online orders and pure e-commerce players could be longer-term beneficiaries, placing a greater emphasis on the shift towards a flexible multi-channel retail model.
Did You Know?

Kuwait has the highest reserves among GCC countries, relative to its GDP at 542%.

- Learn more
Long term trends
Retail industry will be among the last few sectors to recover in Kuwait as a pick-up in discretionary spending is expected to take time to regain pre-COVID-19 levels. Kuwait's retail demand is generally split between popular community centers, with focus on food and beverage concepts, as well as larger scale regional shopping centers, which have demonstrated high occupancy rates and stable leasing rates. Footfalls in these large-scale retail centres will take a hit due to a fall in tourism, increasing preference of customers to purchase online, lower income levels and the outward movement of expats. Food and other essential goods will continue to see a steady flow, and could regain normalcy sooner.
Average mall occupancy levels across existing stock before COVID-19 remained strong at 93%,indicating an opportunity for retailer as well as customer-led demand growth moving forward. Due to the pandemic's effects, the reopening of stores has been cautious. Kuwait government released a strategy for reopening malls in 2020 that includes strict checking and social distancing norms. These norms are expected to stay until a cure is found. Considering these factors, recovery to pre-COVID-19 levels seem unlikely in 2020. However, e-commerce purchases could witness a rise during the period. Large scale retailers who have the necessary infrastructure and delivery channels to sell and deliver products online are likely to be less affected than the smaller players who do not have such facilities. Support provided to SMEs by Banks and the government will provide relief to retailers. In the long-term, further measures are expected to support recovery. Adelay in introduction of a 5% value-added tax (VAT) will be a welcome relief for retailers and consumers as it could potentially be a deterrent for consumer spending.
Challenges
Kuwait retail sector remains challenging primarily due to COVID-19. The progress achieved so far have stunted due to the changes brought forth due to the pandemic. In addition, factors like government regulations, import delays, and limitations to the availability of commercial retail and warehousing space have also mounted significant challenges in the recent past. Zoning laws in the country are also strict, something which further squeezes the accessibility of retail space. This often impacts smaller firms the most, making it harder for them to increase market share. Moreover, Kuwait has introduced a rather stringent set of rules and policies for its expatriate population so as to address the rising concern among the local population which can have a negative impact on the retail sector. Expatriates are increasingly exposed to layoffs, thousands of expatriate contracts being cancelled over the past year. Although there was an increase in total arrivals, the growth was associated with the implementation of new infrastructure and development projects, with the recruitment of blue-collar workers in support of employment figures.
Outlook
Favourable demographics, rise in population and a strong growth trajectory in tourism, and high per capita income are expected to favour Kuwait's retail sector in the long-term. However, the landscape will witness a material shift in the near term due to COVID-19. Retailers need to absorb the short term pain and modify their business models to reach out to online customers as well. Brick and mortar retailers still have scope as several customers in selective segments like apparel, furniture still give preference to factors like look and feel. However, they will also have to diversify their distribution channels to support e-commerce. Competition from hypermarkets is expected to increase over the years to come as consumers increase demand for foreign brands and lifestyle alternatives. As more and more consumers turn towards online shopping, retailers will need to focus more towards these platforms with increased efforts to integrate them into their customer experience models to avoid losing out on a wide customer base.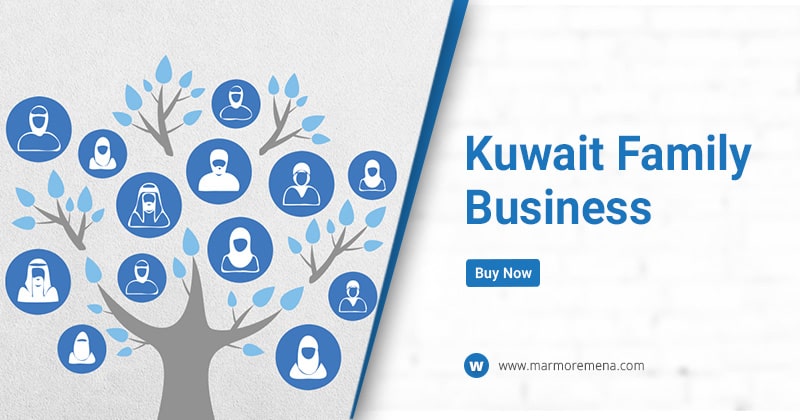 Ad: Marmore Research Report