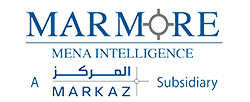 June 2019
5G Implications for GCC Business
Policy Research Report
Pages : 23
Executive Summary
What is this report about?
5G is expected to bring about a paradigm shift in technology, particularly telecommunications. Public and private entities are equally interested in exploring the capacities of 5G, in terms of requisite infrastructure, applications and the investment opportunities. This report gives a detailed insight into 5G, which is still considered a nascent technology and its various use cases across multiple sectors, the leading players in developing 5G technology and the evolution of the technology in the context of the GCC region.

Who will benefit and why?
The report will benefit anyone seeks to understand the opportunities and transformation that 5G technology would bring about in various sectors in the GCC region. It includes regulators, government agencies, economists, research institutions and policy makers, investors and business entities, telecommunications and internet companies. This report would help these entities to gain in-depth understanding about the topic in the context of GCC.

How exhaustive is this report?
This report is based on our research on 5G technology, its development and scope in the context of the GCC region.  The study has been conducted in the light of the largescale interest by public and private entities in the technology and its adoption across sectors in the region. The study serves as a guide into the present technology landscape, how 5G would serve as a transformation and its potential in creating and encouraging business opportunities.
Table of Content
What is 5G?
5G global ecosystem
Factors favoring 5G adoption in the GCC
GCC telecom operators in the 5G space
5G use cases
Key recommendations
Conclusion
Key Questions Addressed in this report
What is 5G and what are its use cases?
Which are the countries and companies that lead in developing and deploying 5G technology?
What are the factors that contribute towards the adoption of 5G in GCC?
Who are the prominent GCC players in the 5G space?
This report can add value to
Customize this report
Why Custom Research?

Research and intelligence to suit your business requirements
Informed decision making

What are Benefits of Customization?

To-the-point, long or short research reports could be requested
Reports are exclusively prepared for you



You Ask We Deliver
Over a decade Marmore has successfully navigated this space of customized research to serve its clients and cater to their unique requirements.
Our customized research support spans sector research, equity and credit investment notes, modelling, valuation, investment screening, periodical etc.
We offer clients with intelligence and insights on unexplored and under-researched areas that help stakeholders take well-informed business and investment decisions.
Our offerings marries the challenges of cost, time, scope & data availability to generate actionable outcomes that are specific to our clients' needs.
FAQ
Is regular update for this available?
Based on Marmore's discretion. However, bespoke reports can be produced based on this report as per specific client arrangements.

Can I only download certain sections of the report?
No. The report can be downloaded in entirety only.
Executive Summary
سيقوم الجيل الخامس من الشبكات الخلوية – أو 5G – بتوفير خدمات موثوقة وعالية السرعة في مجال الاتصالات اللاسلكية والنطاق العريض وبتأمين اتصالات سريعة ، كما سيجعل من مفهوم "إنترنت الأشياء" (IoT) واقعًا حقيقيًّا. ويقدّم التقرير تحليلًا للنظام البيئي العالمي لتكنولوجيا الجيل الخامس الذي تبني الشركات والدول على أساسه استعدادها لاستقبال هذه التكنولوجيا، كما يشير التقرير إلى العوامل التي تساهم في نشر تكنولوجيا الجيل الخامس في منطقة مجلس التعاون الخليجي وإلى الحالات التي تُستخدم فيها هذه التكنولوجيا.
Key Questions Addressed in this report
This report can add value to
Related Reports
No related reports available