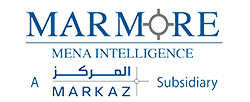 March 2019
Blockchain: More respectable so far than Crypto's
Policy Research Report
Executive Summary
What is this report about?
As a continuously evolving technology, many organizations in the GCC region are exploring the potential of blockchain to not only enhance their capabilities, but also process transactions and exchange information in effective and secure manner. Cryptocurrencies, the first application of blockchain, on the other hand are heavily regulated or banned in the region. Experts claim that the true value of cryptocurrencies is to be found in its underlying technology. The report provides a detailed analysis of adoption of blockchain and cryptocurrencies in the GCC region, the regulations placed by Government authorities on cryptocurrencies and an insight into the crypto trading scenario in the region.

Who will benefit and why?
The report will benefit anyone seeks to study the blockchain and cryptocurrency landscape in GCC. It includes regulators, government agencies, economists, research institutions and policy makers, investors and business entities. This report would help these entities to gain in-depth understanding about the topic in the context of GCC.

How exhaustive is this report?
This report is based on our research on blockchain technology applications in the GCC region and the regulatory approach towards cryptocurrencies. The study has been conducted in the light of the largescale interest by public and private entities in the technology and its adoption across sectors in the region. The study contributes knowledge about the technology that undergirds the transformation of GCC economies into financial and technological hubs and the regulatory aspects surrounding it.
Table of Content
Introduction
Background of Blockchain and Cryptocurrency Adoption in GCC
Why Blockchain is preferred while Cryptocurrencies are shunned?
Regulations in the area of Blockchain
Current Cryptocurrency Trading Status in GCC countries
Conclusion
References
Key Questions Addressed in this report
In what ways are the GCC governments responding to blockchain disruption in different sectors?
Why is blockchain adoption encouraged by authorities while cryptocurrencies are shunned?
Which are the sectors that are currently adopting blockchain?
What are the potential future application areas of blockchain?
What is the legal status of cryptocurrencies across GCC region?
What is the trading status of cryptocurrencies in GCC countries?
This report can add value to
Customize this report
Why Custom Research?

Research and intelligence to suit your business requirements
Informed decision making

What are Benefits of Customization?

To-the-point, long or short research reports could be requested
Reports are exclusively prepared for you



You Ask We Deliver
Over a decade Marmore has successfully navigated this space of customized research to serve its clients and cater to their unique requirements.
Our customized research support spans sector research, equity and credit investment notes, modelling, valuation, investment screening, periodical etc.
We offer clients with intelligence and insights on unexplored and under-researched areas that help stakeholders take well-informed business and investment decisions.
Our offerings marries the challenges of cost, time, scope & data availability to generate actionable outcomes that are specific to our clients' needs.
FAQ
Is regular update for this available?
Based on Marmore's discretion. However, bespoke reports can be produced based on this report as per specific client arrangements.

Can I only download certain sections of the report?
No. The report can be downloaded in entirety only.
Executive Summary
تقدّم الدراسة تحليلًا للطرق التي تقوم فيها تقنية تسلسل الكتل بإعاقة مختلف القطاعات في منطقة مجلس التعاون الخليجي كما تحلّل الدراسة القواعد التي تفرضها السلطات في منطقة مجلس التعاون الخليجي على العملات المشفرة.
Key Questions Addressed in this report
This report can add value to
Related Reports
No related reports available