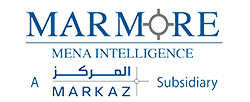 March 2019
Consulting in GCC: Understanding the Value Add
Policy Research Report
Pages : 38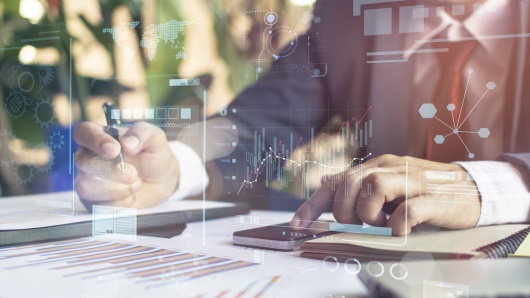 Executive Summary
Many stakeholders seek consulting support for programs and the implementation of programs. Consultants' role and value-addition according to the needs of a specific project is supported with proprietary tools and methodologies for identifying key deliverables and program milestones. Consulting can range from specialist technology areas to providing subject matter expertise on policy topics. There are a variety of consulting models that aim to articulate the desired outcomes with respect to client and program performance. Very often, consulting support is needed to bring together the outputs from a range of stakeholders into a coherent and workable plan. Many stakeholders, like public sector companies, government agencies, private sector corporate boards, etc., use external consulting support to help strategically review service areas for focusing on the delivery of institutional plans. Many stakeholders are now increasingly looking upon consultants as a global network of experts to be tapped as external specialists for creating performance partnerships.
Table of Content
Introduction
Why stakeholders need to source advice from consultants
How do various stakeholders choose their consultants?
Native Consultancies in GCC
Usual types of consulting support sought
Do stakeholders measure performance impact of consulting assignments?
Is there a gap between recommendation and implementation: how to measure the gap?
How to make the relationship more productive and useful
Conclusion
Actionable Recommendations
Appendix
Key Questions Addressed in this report
Why stakeholders need to source advice from consultants?
What are the emergent government consulting needs?
What are the type of consulting support sought in the GCC?
Do stakeholders measure performance impact of consulting assignments?
This report can add value to
Government agencies
Consulting firms
Public sector companies
Private sector corporate boards
Customize this report
Why Custom Research?

Research and intelligence to suit your business requirements
Informed decision making

What are Benefits of Customization?

To-the-point, long or short research reports could be requested
Reports are exclusively prepared for you



You Ask We Deliver
Over a decade Marmore has successfully navigated this space of customized research to serve its clients and cater to their unique requirements.
Our customized research support spans sector research, equity and credit investment notes, modelling, valuation, investment screening, periodical etc.
We offer clients with intelligence and insights on unexplored and under-researched areas that help stakeholders take well-informed business and investment decisions.
Our offerings marries the challenges of cost, time, scope & data availability to generate actionable outcomes that are specific to our clients' needs.
FAQ
Is regular update for this available?
The report will be updated yearly. However, if required, upon specific request we could provide you with an update.

Can I only download certain sections of the report?
No. The report can be downloaded in full length only
Executive Summary
يقدّم التقرير تحليلًا لسوق الاستشارات في منطقة مجلس التعاون الخليجي وللتحديات الرئيسية التي تواجه قطاع الاستشارات وأيضًا لفرص النمو في هذا القطاع. ومن خلال هذه الدراسة، قُدّمت توصيات عملية لفئتين أساسيتين من أصحاب المصلحة: العملاء والمستشارين.
Key Questions Addressed in this report
This report can add value to