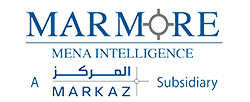 March 2019
Crowdfunding in the GCC – A New and Faster Source of Funding
Price : $250
Marmore Research Report
Pages : 23
Executive Summary
1. What is this report about?
Crowdfunding platforms today render it possible for individuals and firms, of any size, to harness social networks for raising start-up capital for projects, which may otherwise fail due to funding deficits. Such an alternative financing mode has widely penetrated in the GCC region in both conventional and Shariah Compliant markets. UAE and Bahrain became the first two countries in the GCC for announcing formal legislation for crowdfunding sector in the region. The regulation is expected to help the crowdfunding sector become formal by setting out operational guidelines and standard procedures. This is expected to give a big push to the crowd funding mode of finance in the wider MENA region. The report provides a detailed analysis of Crowdfunding market globally and regionally (GCC).

2. Who will benefit and why?
The report will benefit a wide range of players in the crowdfunding market; investors, operators of crowd funding platforms, investees, regulators and government agencies. This report would help these entities to gain in-depth understanding about the crowdfunding platform.

3. How exhaustive is this report?
We have provided an in depth analyses of the current status of the global crowdfunding market, the preferred sectors for funders and the different modes. We have discussed the economics of crowdfunding platforms in lines of its response to incentives, disincentives and transaction costs. Analysis is done on the market structure of the GCC on how growing entrepreneurship, startups would soon require new financing cycle and crowdfunding might act as a new financier, emphasis is also laid on the FinTech potential in the region. Finally, policy recommendations on framing potential crowdfunding regulations in the GCC countries have been specified.
Table of Content
Executive Summary
Evolution of Crowdfunding and its Variants
Current Status of the Global Crowdfunding Market
Economics of Crowdfunding
Crowdfunding in the MENA region
Some Platforms that Shaped the Crowdfunding Ecosystem in MENA
Crowdfunding in the GCC
Islamic Finance and Crowdfunding
FinTech Potential in the Middle East
Framing Crowdfunding Regulations: The Policy Approach
Key Questions Addressed in this report
What is the current status of the global crowdfunding market?
Which type of crowdfunding is dominating sectors like technology, education, e-commerce in the region?
What are the challenges for crowdfunding in the GCC?
How is the growth of FinTech Crowdfunding platforms?
How regulation is likely to play an important role in the development of crowdfunding?
This report can add value to
Customize this report
Why Custom Research?

Research and intelligence to suit your business requirements
Informed decision making

What are Benefits of Customization?

To-the-point, long or short research reports could be requested
Reports are exclusively prepared for you



You Ask We Deliver
Over a decade Marmore has successfully navigated this space of customized research to serve its clients and cater to their unique requirements.
Our customized research support spans sector research, equity and credit investment notes, modelling, valuation, investment screening, periodical etc.
We offer clients with intelligence and insights on unexplored and under-researched areas that help stakeholders take well-informed business and investment decisions.
Our offerings marries the challenges of cost, time, scope & data availability to generate actionable outcomes that are specific to our clients' needs.
FAQ
Is regular update for this available?
The report will be updated yearly. However, if required, upon specific request we could provide you with an update.

Can I only download certain sections of the report?
No. The report can be downloaded in full length only
Executive Summary
يُحدِث مفهوم التمويل الجماعي تغيّرات ثورية في مجال التمويل الأولي للشركات الناشئة وفي أنشطة تمويل المشاريع. ويقدّم التقرير تحليلًا لمدى إمكانية هذا التمويل البديل أن يشكّل دورة تمويل جديدة للمجتمعات سريعة النمو من المشاريع الحرة الناشئة في منطقة مجلس التعاون الخليجي.
Key Questions Addressed in this report
This report can add value to