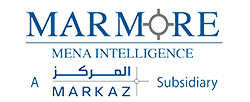 February 2020
Data is the new oil for GCC
Price : $250
Marmore White Paper
Pages : 5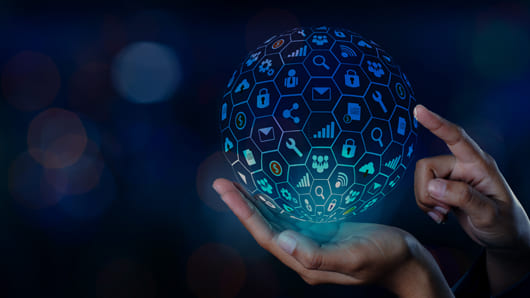 Executive Summary
Data science, a synthesis of statistic and advanced computing technology is used to review, analyze and extract valuable knowledge and information from raw data. Industries/ institutions produce large amounts of data that can define and shape processes and bring about efficiencies. The data extracted can provide valuable information that may be used for multiple purposes, such as decision making, product development, trend analysis and forecasting. Data science could be a key enabler for the Gulf governments as they seek to deliver targeted and better services to the public in different realms. United Arab Emirates has made huge strides in shifting their service delivery operations to cyberspace, through its e-government and smart government transition into virtual space.

The Gulf economies with their state of art technology and infrastructure foundation can set ambitious targets in terms of being leaders in data science. UAE's Smart Data Strategy, Tasmu Qatar, KSA Open and Big Data Strategy and Bahrain Open Data Strategy are some of the initiatives deployed across the Gulf countries in this sphere. Such technological transformation will create opportunity for policy makers to have deeper, data-driven insights into various issues. For instance, the governance structures of today are unable to extract relevant policy insights from the amount of data collected due to lack of the knowledge, skill and technical expertise. For a workable policy narrative, every actor including governments, universities and think tanks will have to strengthen their data science capacity. As formulating right governance structure is a critical step, data science can be effectively leveraged in policymaking, for which, Gulf countries should start developing robust foundation necessary to store, share and analyze the data.
Key Questions Addressed in this report
This report can add value to
Customize this report
Why Custom Research?

Research and intelligence to suit your business requirements
Informed decision making

What are Benefits of Customization?

To-the-point, long or short research reports could be requested
Reports are exclusively prepared for you



You Ask We Deliver
Over a decade Marmore has successfully navigated this space of customized research to serve its clients and cater to their unique requirements.
Our customized research support spans sector research, equity and credit investment notes, modelling, valuation, investment screening, periodical etc.
We offer clients with intelligence and insights on unexplored and under-researched areas that help stakeholders take well-informed business and investment decisions.
Our offerings marries the challenges of cost, time, scope & data availability to generate actionable outcomes that are specific to our clients' needs.
FAQ
Who prepared this whitepaper?
Experienced and qualified team of Marmore MENA Intelligence has prepared this report. Since its inception, Marmore has published over 1000 research reports and covered more than 25 varied industries and policy segments; all focused primarily on the GCC economies.
How exhaustive is this whitepaper?
The whitepaper spans 5 pages
Can I only download certain sections of the whitepaper?
No. The whitepaper can be downloaded in full length only
Can we ask questions?
Yes, by all means. You can write your queries to us at
enquiry@e-marmore.com
Executive Summary
إن اقتصادات الخليج تضع أهدافًا طموحة بالاستعانة بأحدث تقنياتها وبنيتها التحتية من حيث كونها من رواد علوم البيانات. تعد استراتيجية البيانات الذكية في الإمارات العربية المتحدة وتسمو قطر واستراتيجية البيانات المفتوحة والضخمة في السعودية واستراتيجية البيانات المفتوحة في البحرين من بين المبادرات التي تم نشرها عبر دول الخليج في هذا المجال. ومن شأن هذا التحول التكنولوجي أن يخلق فرصة لصانعي السياسات للحصول على رؤى أعمق تستند إلى البيانات في مختلف القضايا.
Key Questions Addressed in this report
This report can add value to