October 2020
Foreign Companies in Saudi Arabia: Present and Prospects
Price : $250
Marmore Research Report
Pages : 28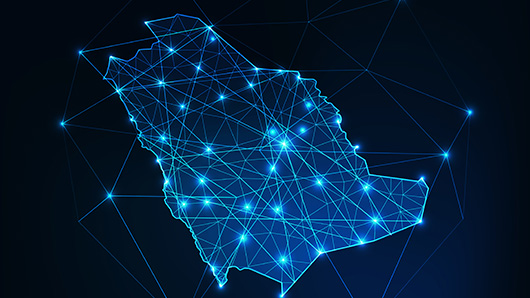 Executive Summary
With an aim to increase the Foreign Direct Investments (FDI) from less than one percent to 5.7 percent of the GDP in 2030, Saudi Arabia adopted a number of programs that could attract foreign entities. The Saudi Vision 2030 plan that largely pivots around increasing the private sector's role in the economy has reinforced the business environment and could likely increase the participation of foreign companies and improve business competition.
Key Insights
With 100% foreign ownership allowed, number of Greenfield investments in Saudi Arabia steadily increased and reached a 7-yr high in 2019.
Did you know that KSA has made significant advancements in 'protecting minority investors', it ranks third in the world, only behind New Zealand and Singapore.
Saudi government allocates the second largest share of its budget towards education after defence and security.
Saudi Arabia plans to carry out several large-scale projects providing number of opportunities for the global entities.
Potential opportunities exist in the field of healthcare and education
Key Questions
How have the foreign firms' grown over the years in Saudi Arabia?
Which sectors are lucrative to tap? What opportunities does Saudi Arabia offer?
Which global MNCs are yet to make their presence in Saudi Arabia and the wider GCC region?
What has been the progress made by Saudi Arabia to ease doing business?
What challenges do foreign firms typically face in Saudi Arabia?
Why purchase the report?
Saudi Arabia, the largest economy in the MENA region, is transforming at a rapid pace. The business landscape is evolving rapidly and it features among the top 10 most improved economies in the World Bank - Ease of Doing Business report. This report profiles the foreign companies from leading economies that have established their base in Saudi Arabia. It elucidates the opportunities and challenges that await them. This report could serve as a useful reference for those are keen on exploring Saudi Arabia as a potential base for their business.
To learn more, click download summary below.
Table of Content
Introduction
Foreign Companies present in Saudi Arabia
Foreign companies yet to set foot in the country
Foreign companies yet to set foot in the GCC
Ease of doing business progress
Attractive fields for investments
Challenges faced by foreign companies in Saudi Arabia
Conclusion
Key Questions Addressed in this report
This report can add value to
Customize this report
Why Custom Research?

Research and intelligence to suit your business requirements
Informed decision making

What are Benefits of Customization?

To-the-point, long or short research reports could be requested
Reports are exclusively prepared for you



You Ask We Deliver
Over a decade Marmore has successfully navigated this space of customized research to serve its clients and cater to their unique requirements.
Our customized research support spans sector research, equity and credit investment notes, modelling, valuation, investment screening, periodical etc.
We offer clients with intelligence and insights on unexplored and under-researched areas that help stakeholders take well-informed business and investment decisions.
Our offerings marries the challenges of cost, time, scope & data availability to generate actionable outcomes that are specific to our clients' needs.
FAQ
Who prepared this report?
Experienced and qualified team of Marmore MENA Intelligence has prepared this report. Since its inception, Marmore has published over 1000 research reports and covered more than 25 varied industries and policy segments; all focused primarily on the GCC economies.
How exhaustive is this report?
The report spans 28 pages
Do you have updates?
No. This is a one off report.
Can I only download certain sections of the report?
No. The report can be downloaded in full length only
Can we ask questions?
Yes, by all means. You can write your queries to us at
enquiry@e-marmore.com
Key Questions Addressed in this report
This report can add value to