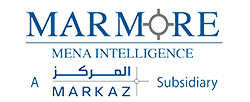 April 2018
GCC Currency Peg
Price : $250
Economy Research Report
Pages : 24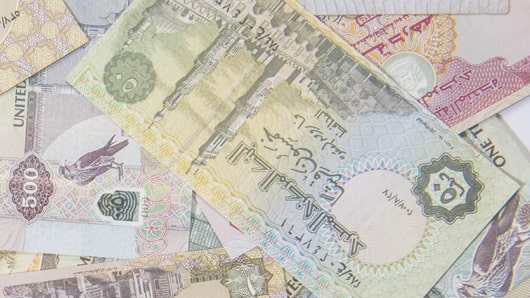 Executive Summary
What is the report about?
The report discusses about the current currency regime existing in the GCC, and the reasoning behind their adoption of the peg. It also elaborately talks about the pain points for currency peg from the angle of GCC countries and checks the resilience of the pegs in adverse economic conditions. The report also analyses whether de-pegging would be beneficial to them and the adequacy of foreign reserves of individual GCC countries to defend the peg in the next five years.

Who will benefit and why?
The report will benefit anyone who seeks clarity on the currency regime in the GCC and get an idea about the benefits and shortfalls of maintaining the currency peg. It would be beneficial for the players who are involved in the import and export business whose transaction values depend of the exchange rates. It would also benefit players involved with Central banks and policy makers in taking policy decisions.

How exhaustive is this report?
We have analyzed the factors which led to GCC countries pegging their currencies to the US dollar along with its merits and demerits in the current macroeconomic climate. We have discussed the factors that threaten the peg and whether the GCC countries would be able to withstand any attacks on their currency. We analyze several factors including the reserve adequacy of individual GCC countries which give a detailed picture of whether they are well-equipped to defend their pegs. We have discussed on the implications of maintaining and doing away with the currency peg and provided an outlook on what would be the way forward for GCC countries.
Key Questions Addressed in this report
This report can add value to
Customize this report
Why Custom Research?

Research and intelligence to suit your business requirements
Informed decision making

What are Benefits of Customization?

To-the-point, long or short research reports could be requested
Reports are exclusively prepared for you



You Ask We Deliver
Over a decade Marmore has successfully navigated this space of customized research to serve its clients and cater to their unique requirements.
Our customized research support spans sector research, equity and credit investment notes, modelling, valuation, investment screening, periodical etc.
We offer clients with intelligence and insights on unexplored and under-researched areas that help stakeholders take well-informed business and investment decisions.
Our offerings marries the challenges of cost, time, scope & data availability to generate actionable outcomes that are specific to our clients' needs.
FAQ
Who prepared this report?
Experienced and qualified team of Marmore Mena Intelligence has prepared this report. Since its inception, Marmore has published over 1000 research reports and covered more than 25 varied industries and policy segments; all focused primarily on the GCC economies.
How exhaustive is this report?
The report spans 24 pages
Can we ask questions?
Yes, by all means. You can write your queries to us at
enquiry@e-marmore.com
Executive Summary
ما هي المخاطر التي تواجه نظام سعر الصرف الثابت لدول مجلس التعاون الخليجي وهل يمكن لتثبيت سعر الصرف أن يبقى صامدًا؟
Key Questions Addressed in this report
This report can add value to
Related Reports
No related reports available