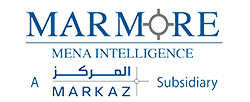 August 2021
GCC Food & Beverage Sector
Price : $500
Industry Research Report
Pages : 48
Executive Summary
The food & beverage industry is one of the promising sectors in the GCC region and has shown a strong appetite for growth for a longer period. The COVID-19 pandemic has led to a severe downfall in the industry growth and reduced the demand for people's spending. The industry is one among the most affected by COVID-19 due to lockdowns, travel restrictions and social distancing. This report analyses the growth prospects for the sector and provides an insight into recovery prospects from COVID-19 impacted decline, regional versus global players, the key growth drivers and pain points, the impact of new trends like online ordering, and trends like cloud kitchens.
Key Discussion Points
Growth in F & B outlets post COVID-19.
Recovery of Average Sales per Outlet post COVID-19.
Regional vs Global QSR Players
Impact of online ordering on the sector
Impact of emerging trends like cloud kitchens
Impact of regulatory changes like VAT
Success story of Talabat, the online food ordering platform
Rental trends impact on the sector prospects
Did you know?
The total food service outlets in the GCC nations is estimated to be more than 134,000 in 2020.
The overall market expenditure of Saudi Arabia on food and beverage is estimated to be more than USD 50 billion in the year 2020.
KSA is a leading market for QSR chains such as McDonalds, KFC and Pizza Hut and they have 304 stores, 220 stores and 222 stores, respectively.
Total restaurant sales of UAE are expected to reach USD 8.9 billion by 2025
Kuwait market is the third largest among the GCC nations and the Food & Beverage sector accounts for 1.6% of the non-oil GDP
The Food & Beverage in Oman market is expected to reach the pre-pandemic level of business in the year 2022.
Why purchase the report?
Timely report on a COVID-19 Impacted Sector: The Food & Beverage Sector is one of the severely impacted sectors by the lockdowns imposed due to Covid-19. The report provides the impact by each of the GCC markets and when the expected rebound to pre-pandemic levels is expected to occur in these markets.

Market-wise Coverage & Analysis: The report provides market wise insights on a range of aspects pertaining to the GCC Food & Beverage sector including the pre-pandemic growth trends in each of the GCC markets, the market size before the pandemic and expected market size post pandemic, the new business models taking shape in the industry and key positive and negative factors impacting the industry.

Key Data Points: The report presents important data points such as,


Number of Food & Beverage Outlets
Trends in Sales per Outlet
Number of outlets of leading QSR Chains
Revenue Estimates by Different Size Categories
Economies of Food Delivery Companies
Table of Content
Executive Summary
Industry Overview
Country Overview
Top Trends in F&B industry
Online ordering & Takeaway: A key business segment
Immunity Boosting Products – Will the rising trend last long?
Global vs Local Players: Who will win?
High rentals: Will it spoil the party?
Will Cloud Kitchen trend heads up in GCC?
Who is buying whom? M&A deals in F&B Space
Hurdles: The usual and the unusual suspects
Success story: Talabat Case Study
Key Questions Addressed in this report
This report can add value to
Customize this report
Why Custom Research?

Research and intelligence to suit your business requirements
Informed decision making

What are Benefits of Customization?

To-the-point, long or short research reports could be requested
Reports are exclusively prepared for you



You Ask We Deliver
Over a decade Marmore has successfully navigated this space of customized research to serve its clients and cater to their unique requirements.
Our customized research support spans sector research, equity and credit investment notes, modelling, valuation, investment screening, periodical etc.
We offer clients with intelligence and insights on unexplored and under-researched areas that help stakeholders take well-informed business and investment decisions.
Our offerings marries the challenges of cost, time, scope & data availability to generate actionable outcomes that are specific to our clients' needs.
FAQ
Who prepared this report?
Experienced and qualified team of Marmore MENA Intelligence has prepared this report. Since its inception, Marmore has published over 1000 research reports and covered more than 25 varied industries and policy segments; all focused primarily on the GCC economies.
How exhaustive is this report?
The report spans 48 pages
Do you have updates?
No. This is a one off report.
Can I only download certain sections of the report?
No. The report can be downloaded in full length only
Can we ask questions?
Yes, by all means. You can write your queries to us at
enquiry@e-marmore.com
Executive Summary
تحديد أهم اتجاهات قطاع الأغذية والمشروبات في دول مجلس التعاون الخليجي وتحليل هذه الاتجاهات التي تقولب ديناميكية القطاع في المنطقة. ويشير التقرير أيضًا إلى العقبات الرئيسية التي من شأنها أن تعيق النمو الإجمالي للقطاع.
Key Questions Addressed in this report
This report can add value to