February 2018
GCC Food & Beverage Sector
Price : $500
Industry Research Report
Pages : 34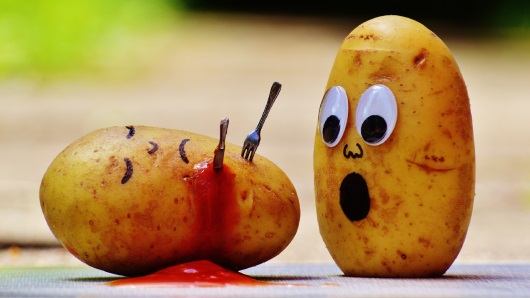 Executive Summary
What is this report about?
F rom the perspective of an operator the report provides insights into the current state of the food and beverage market and evolving trends that are likely to drive growth in the coming years. It explores and analyzes its impact on the sector and how the food chain retailers, as well as, franchise owners can better align themselves with the ongoing trends in the sector. Ultimately, it remains in the key interest of operators to identify key trends and adopt them to remain competitive. The report presents these trends specific to the GCC region that are likely to continue for a foreseeable future.

Who will benefit and why?
The report will benefit anyone tracking the food and beverage sector, and many players involved in the sector; especially food retailers, franchisee operators, food delivery businesses and restaurant owners. This report would help to gain an in-depth understanding about the key trends evolving in the sector and how it could affect the growth, so that operators can align their business with the latest trends in order to stay competitive.

How exhaustive is this report?
We have analyzed the major trends evolving in food service market in the GCC region that can shape its outlook along with some key hurdles that can dampen the growth of the sector. We have discussed and examined in detail key trends such as fast food, online ordering and take away segment, global and regional players, halal meat sector, major merger and acquisitions in the sector and hurdles such as VAT, commercial rents and localization of workforce that will shape the outlook for the sector. We have also discussed the success story of Talabat, an online platform for food ordering and delivery that has managed to achieve a stronghold in the region especially in Kuwait.
Table of Content
Executive Summary
Industry Overview
Top Trends in F&B industry
Fast food to stay in the lead
Online ordering & Takeaway: A key business segment
Halal Meat Sector
Global vs Local Players: Who will win?
High rentals: Will it spoil the party?
Who is buying whom?
Hurdles: The usual and the unusual suspects
Success story: Talabat Case Study
Key Questions Addressed in this report
What is the current market breakup for food outlets?
How fast food segment will remain in the lead?
How online ordering and takeaway is rapidly growing?
How growing demand for Halal meat sector will create room for more outlets?
Global and regional players fighting to gain market share- who will win?
How high rents will affect the profit margins?
Does the growing M&A deals imply market consolidation?
How Talabat (leading online ordering and food delivery player) successfully established itself?
This report can add value to
Customize this report
Why Custom Research?

Research and intelligence to suit your business requirements
Informed decision making

What are Benefits of Customization?

To-the-point, long or short research reports could be requested
Reports are exclusively prepared for you



You Ask We Deliver
Over a decade Marmore has successfully navigated this space of customized research to serve its clients and cater to their unique requirements.
Our customized research support spans sector research, equity and credit investment notes, modelling, valuation, investment screening, periodical etc.
We offer clients with intelligence and insights on unexplored and under-researched areas that help stakeholders take well-informed business and investment decisions.
Our offerings marries the challenges of cost, time, scope & data availability to generate actionable outcomes that are specific to our clients' needs.
FAQ
Who prepared this report?
Experienced and qualified team of Marmore Mena Intelligence has prepared this report. Since its inception, Marmore has published over 1000 research reports and covered more than 25 varied industries and policy segments; all focused primarily on the GCC economies.
Do you have updates?
No. This is a one off report. However, if required, upon specific request we could provide you with an update.
Can I only download certain sections of the report?
No. The report can be downloaded in full length only
Can we ask questions?
Yes, by all means. You can write your queries to us at
enquiry@e-marmore.com
Executive Summary
تحديد أهم اتجاهات قطاع الأغذية والمشروبات في دول مجلس التعاون الخليجي وتحليل هذه الاتجاهات التي تقولب ديناميكية القطاع في المنطقة. ويشير التقرير أيضًا إلى العقبات الرئيسية التي من شأنها أن تعيق النمو الإجمالي للقطاع.
Key Questions Addressed in this report
This report can add value to