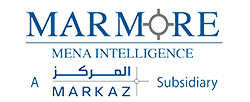 May 2020
GCC M&A Report – Q1 2020
Capital Market Research Report
Pages : 18
Executive Summary
Throughout Q1 2020, the GCC market observed a total of 24 closed M&A transactions, a significant decrease relative to the same period in the previous year. Overall, the total number of closed transactions decreased by 51% relative to the previous quarter, and 52% relative to the previous year. The UAE dominated the market yet again as it accounted for 50% of the total closed transactions, followed by Saudi Arabia and Kuwait, who accounted for 21% and 13%, respectively. In addition, all of the GCC countries, with the exception of Qatar, experienced a reduction in the number of closed transactions when compared to the previous quarter.
Key Questions Addressed in this report
This report can add value to
Executive Summary
يقدم عرض لصفقات الاندماج والاستحواذ في منطقة دول مجلس التعاون الخليجي بالإضافة إلى نظرة عامة على أكبر الصفقات التي أنجزتها كيانات الاستحواذ في دول مجلس التعاون الخليجي.
Key Questions Addressed in this report
This report can add value to