January 2019
GCC M&A Report – Q4 2018
Capital Market Research Report
Pages : 17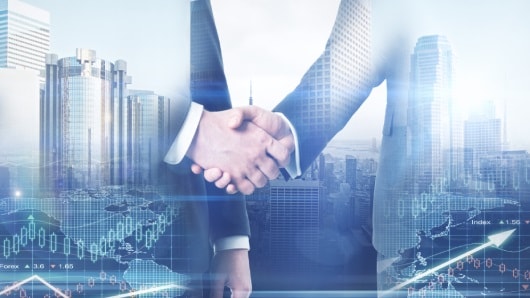 Executive Summary
During Q4 2018, the number of closed M&A transactions in the GCC increased by 83% compared to Q4 2017. Among the region, transactions in Saudi Arabia witnessed the highest growth (in percentage terms) while Bahrain was the only country among its GCC counterparts that didn't witness any change in the number of transactions during the same period.
Key Questions Addressed in this report
This report can add value to
Executive Summary
يقدم عرض لصفقات الاندماج والاستحواذ في منطقة دول مجلس التعاون الخليجي بالإضافة إلى نظرة عامة على أكبر الصفقات التي أنجزتها كيانات الاستحواذ في دول مجلس التعاون الخليجي.
Key Questions Addressed in this report
This report can add value to
Related Reports
No related reports available