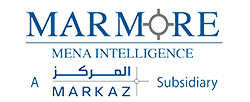 February 2020
GCC M&A Report – Q4 2019
Capital Market Research Report
Pages : 18
Executive Summary
During Q4 2019, there was a total of 49 closed transactions within the GCC, which is a slightly lower number relative to Q4 2018. However, in comparison to the previous quarter, the total number of transactions increased by 63%. The UAE prevailed to dominate the market yet again as it accounted for 45% of the total transactions closed, followed by Kuwait and Saudi Arabia, who accounted for 23% and 20%, respectively. These three markets also witnessed the highest level of growth quarter over quarter. In addition, Bahrain and Oman closed three transactions each, which is a significant improvement compared to the last quarter during which there were no transactions closed. Qatar, on the other hand, witnessed a slower season as there were no closed transactions throughout the quarter.
Key Questions Addressed in this report
This report can add value to
Executive Summary
يقدم عرض لصفقات الاندماج والاستحواذ في منطقة دول مجلس التعاون الخليجي بالإضافة إلى نظرة عامة على أكبر الصفقات التي أنجزتها كيانات الاستحواذ في دول مجلس التعاون الخليجي.
Key Questions Addressed in this report
This report can add value to