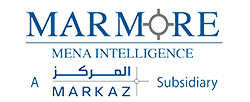 June 2019
GCC Ridesharing – Estimating the Market Size
Price : $950
Marmore Research Report
Pages : 31
Executive Summary
What is this report about? Digital ride sharing platforms such as Uber, Ola in India, and Careem in the Middle East belong to a wider framework of substitutive market innovation that is referred to as the sharing economy. Ride sharing platforms serve as a medium to connect drivers who generally use their personal vehicles with passengers in need of a vehicle at an agreed price. This report examines the ride sharing sector particularly in the context of GCC region and estimates the market size. Who will benefit and why? The report will benefit anyone tracking the transportation and sharing industry, and its many players; especially ride sharing companies, banks, regulators and government agencies, FinTech, internet and telecom companies and investors. This report would help these entities to gain in-depth understanding about the industry. How exhaustive is this report? We have comprehensively analyzed the different sectors in sharing economy and how it developed over time with insights into the major sharing economy players in the MENA region. The report provides in-depth analysis of the ride sharing market, dominant international and regional players in the industry and the regulatory and policy framework across various countries. We have provided a comparative analysis of regulations overseeing ridesharing companies across prominent economies. Finally, we provide estimates of the ride sharing market in the GCC region.
Table of Content
Sharing Economy
The Emergence and Growth of Ride Sharing
Profiles of Prominent Ridesharing Services in GCC
Estimation of GCC Gross Bookings for Ride Share Hailing
Regulatory Framework for Ridesharing Platforms
Conclusion
Key Questions Addressed in this report
What is the business model in sharing economy?
What are the key sectors disrupted by sharing economy?
Who are the prominent international and regional players in the sharing economy?
What are the factors that contributed to emergence of ride sharing?
What is the estimated market size of ride sharing in GCC?
What are the regulatory parameters and challenges concerning the ride sharing industry?
This report can add value to
Customize this report
Why Custom Research?

Research and intelligence to suit your business requirements
Informed decision making

What are Benefits of Customization?

To-the-point, long or short research reports could be requested
Reports are exclusively prepared for you



You Ask We Deliver
Over a decade Marmore has successfully navigated this space of customized research to serve its clients and cater to their unique requirements.
Our customized research support spans sector research, equity and credit investment notes, modelling, valuation, investment screening, periodical etc.
We offer clients with intelligence and insights on unexplored and under-researched areas that help stakeholders take well-informed business and investment decisions.
Our offerings marries the challenges of cost, time, scope & data availability to generate actionable outcomes that are specific to our clients' needs.
FAQ
Is regular update for this available? The report will be updated yearly. However, if required, upon specific request we could provide you with an update. Can I only download certain sections of the report? No. The report can be downloaded in full length only
Executive Summary
تندرج منصات تقاسم الركوب في إطار الاقتصاد التشاركي وتعمل على أساس نموذج مبني على التعاون الذي تيسّره التكنولوجيات التحويلية مثل تكنولوجيا السحابة ووسائط التواصل الاجتماعي والهواتف الذكية. ويتضمّن هذا التقرير تقييمًا لقطاع تقاسم الركوب في منطقة مجلس التعاون الخليجي وللإطار التنظيمي القائم كما يقدّم تقديرًا لحجم السوق بناءً على بيانات القطاع.
Key Questions Addressed in this report
This report can add value to