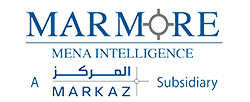 July 2020
GCC Risk Premium – H1 2020
Price : $250
A Toolkit for Corporate Financiers
Pages : 21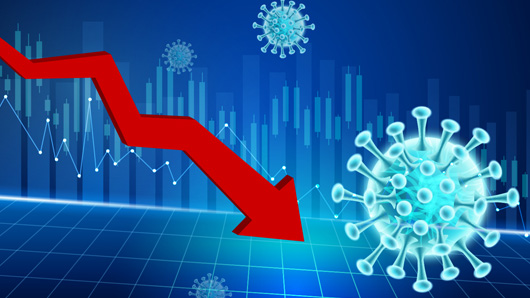 Executive Summary
The outbreak of the COVID-19 pandemic in early 2020 in China and its worldwide spread has had a mixed impact on the cost of capital of GCC countries. GCC countries with investment grade ratings have seen a fall in their cost of capital while Bahrain and Oman, the two GCC members with sub-investment grade rating have seen their cost of capital increase in H1 2020 compared to H1 2019. An important factor has been the flight to safety by investors, which has resulted in a fall in 10-year U.S treasury yields as well as that of GCC countries sovereign yields except Bahrain and Oman. The successive rate cuts by the U.S. Fed in March 2020 have also helped in significant decrease in the sovereign yields for Saudi Arabia, Kuwait, Qatar and UAE. This has resulted in overall reduction in cost of capital for these countries.
In June 2020, Moody's Investors Service downgraded the long-term issuer ratings of Oman to 'Ba3' with negative outlook from 'Ba2' negative outlook. The ratings agency had earlier downgraded Oman from 'Ba1' to 'Ba2'. It cited the low oil-price environment, which is likely to persist in the medium term and erosion in the foreign currency sovereign reserves as reasons for the downgrade. As a result, Equity Risk Premium for Oman increased.
While Bahrain did not see a downgrade from Moody's in 2020, S&P Global ratings downgraded Bahrain from BB to BB- in March 2020. In May 2020, Bahrain received USD 4.57 billion in financial aid from Saudi Arabia, Kuwait and UAE as a part of the rescue package agreed in 2018. However, S&P believes Bahrain would need additional support
Cost of capital under the CDS method has decreased for all GCC countries except Oman, Dubai and Bahrain primarily due to the fall in risk-free rates and due to the lower CDS spreads for the respective countries.
To learn more, click the download summary below.
Table of Content
Executive Summary
Why worry about WACC (Weighted Average Cost of Capital)?
Country wise Commentary
Appendix
Key Questions Addressed in this report
This report can add value to
Customize this report
Why Custom Research?

Research and intelligence to suit your business requirements
Informed decision making

What are Benefits of Customization?

To-the-point, long or short research reports could be requested
Reports are exclusively prepared for you



You Ask We Deliver
Over a decade Marmore has successfully navigated this space of customized research to serve its clients and cater to their unique requirements.
Our customized research support spans sector research, equity and credit investment notes, modelling, valuation, investment screening, periodical etc.
We offer clients with intelligence and insights on unexplored and under-researched areas that help stakeholders take well-informed business and investment decisions.
Our offerings marries the challenges of cost, time, scope & data availability to generate actionable outcomes that are specific to our clients' needs.
FAQ
Who prepared this report?
Experienced and qualified team of Marmore Mena Intelligence has prepared this report. Since its inception, Marmore has published over 1000 research reports and covered more than 25 varied industries and policy segments; all focused primarily on the GCC economies.
How exhaustive is this report?
The report spans 21 pages
Can I only download certain sections of the report?
No. The report can be downloaded in full length only
Can we ask questions?
Yes, by all means. You can write your queries to us at
enquiry@e-marmore.com
Executive Summary
تقدير علاوة مخاطر الأسهم لأسواق دول مجلس التعاون الخليجي باستخدام انتشار مبادلة مخاطر الائتمان والتصنيفات الائتمانية وطرق تخطيط موارد المؤسسات الضمنية.
Key Questions Addressed in this report
This report can add value to