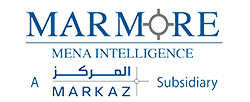 October 2018
GCC's RODE Stocks
Capital Market Research Report
Pages : 13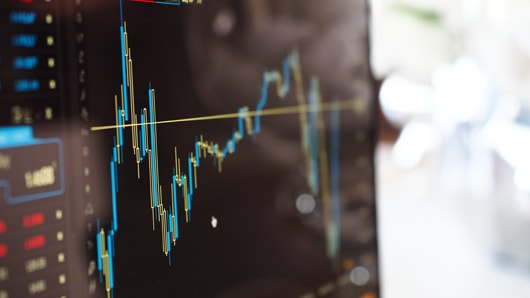 Executive Summary
What is this report about?
Top 30 RODE stocks report identifies and analyzes top performing stocks in GCC using various factors including ROIC (Return on Invested Capital) for non-banking/ ROE (Return on Equity) for banks, Dividend yield and Earnings yield. The report further analyzes the performance of a portfolio consisting of top 30 RODE stocks with that of S&P GCC index. It sheds light as to how security selection using specific parameters could result in substantially higher returns as compared to the benchmark.

Who will benefit and why?
The report stands to benefit any individual or organization who are related to equity markets particularly those who closely analyze the fundamentals of a company, including buy and sell side firms, individual companies, fund managers, institutional investors and retail investors amongst others. This report would help the reader to gain insights on the top 30 RODE stocks in the GCC region. The analysis stands to benefit investor by providing them information that will help them in making a more informed investment decisions.

How exhaustive is this report?
The report has analyzed the top 30 stocks in terms of market cap, at country level and at broad industry level. The list of top 30 stocks was arrived at after considering various fundamental factors such as ROIC (Return on Invested Capital) for non-banking/ROE (Return on Equity) for banks, Dividend yield and Earnings yield. We also explored factors that could possibly lead to deviation in the returns in a portfolio and the benchmark that it tracks.
Key Questions Addressed in this report
What are RODE stocks?
What stocks constitute the top 30 RODE stocks in the region?
The RODE Portfolio – Is it better than the index?
What factors can yield higher returns over the benchmark?
This report can add value to
Customize this report
Why Custom Research?

Research and intelligence to suit your business requirements
Informed decision making

What are Benefits of Customization?

To-the-point, long or short research reports could be requested
Reports are exclusively prepared for you



You Ask We Deliver
Over a decade Marmore has successfully navigated this space of customized research to serve its clients and cater to their unique requirements.
Our customized research support spans sector research, equity and credit investment notes, modelling, valuation, investment screening, periodical etc.
We offer clients with intelligence and insights on unexplored and under-researched areas that help stakeholders take well-informed business and investment decisions.
Our offerings marries the challenges of cost, time, scope & data availability to generate actionable outcomes that are specific to our clients' needs.
FAQ
Is regular update for this available?
No. However, if required, upon specific request we could provide you with an update

Can I only download certain sections of the report?
No. The report can be downloaded in full length only.
Executive Summary
تحديد آفضل ثلاثين سهم في منطقة مجلس التعاون الخليجي بناءً على المقاييس الأساسية– معدّل العائد على رأس المال المستثمَر/ معدّل العائد على حقوق الملكية ومعدل العائد من الأرباح الموزعة ومعدل العائد من الأرباح الأسهم
Key Questions Addressed in this report
This report can add value to
Related Reports
No related reports available