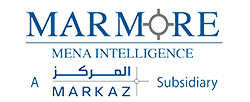 February 2021
Global & GCC Capital Markets Review: January 2021
Monthly Market Review (MMR)
Pages : 21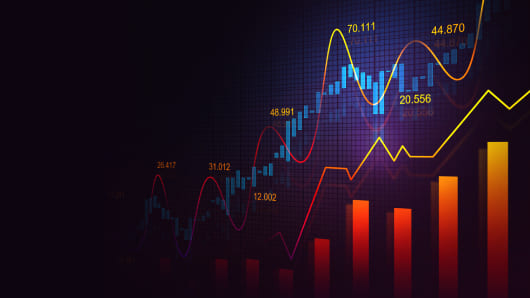 Executive Summary
A monthly publication that covers the performance of GCC and global stock markets, provides economic commentary and captures key happenings in GCC.
Key Trends
GCC equity market as represented by S&P GCC Composite index started the year on an optimistic note as it ended the month 2.9% higher.
Oil prices continued their northward march and increased by 7.9% for the month. Investors cheered the rapid rollout of vaccines in UAE that would enable it to attain herd immunity swiftly.
U.S. market (S&P 500) retreated 1.1% for the month from earlier highs after disappointing earnings from tech companies. In Europe, increasing COVID-19 infection rates reintroduce the risk of continued recession.
Oil markets enthused by increased stimulus measures in the U.S by Biden administration, closes 7.9% higher.
Table of Content
Market Commentary, January 2021
Number of stocks in Kuwait Premier segment set to rise by 25%
Central Bank of Kuwait Allows Banks to Distribute 2020 Dividends
KSA Capital Market: Leaders, Profitability and Business Model
Revenue squeeze could spur Gulf bond issuance to new highs in 2021
GCC Equity Market performance, January 2021
GCC Sectoral performance, January 2021
GCC Equity Market valuation
Global Equity Market performance, January 2021
Monthly Returns and Value of USD 1 Invested
Key Questions Addressed in this report
This report can add value to
Customize this report
Why Custom Research?

Research and intelligence to suit your business requirements
Informed decision making

What are Benefits of Customization?

To-the-point, long or short research reports could be requested
Reports are exclusively prepared for you



You Ask We Deliver
Over a decade Marmore has successfully navigated this space of customized research to serve its clients and cater to their unique requirements.
Our customized research support spans sector research, equity and credit investment notes, modelling, valuation, investment screening, periodical etc.
We offer clients with intelligence and insights on unexplored and under-researched areas that help stakeholders take well-informed business and investment decisions.
Our offerings marries the challenges of cost, time, scope & data availability to generate actionable outcomes that are specific to our clients' needs.
FAQ
Who prepared this report?
Experienced and qualified team of Marmore Mena Intelligence has prepared this report. Since its inception, Marmore has published over 1000 research reports and covered more than 25 varied industries and policy segments; all focused primarily on the GCC economies.
Do you have updates?
Yes! A monthly publication that covers the performance of GCC and global stock markets, provides economic commentary and captures the happenings in GCC.
Can I only download certain sections of the report?
No. The report can be downloaded in full length only
Can we ask questions?
Yes, by all means. You can write your queries to us at
enquiry@e-marmore.com
Executive Summary
في هذا التقرير، يستعرض "المركز" ويحلل أداء أسواق الأسهم في منطقة دول مجلس التعاون الخليجي وكذلك أسواق الأسهم العالمية لشهر يناير2021. كما يستعرض التقرير أسواق النفط ويسلط الضوء على الأحداث الرئيسية التي أثرت على الأسواق في شهر يناير.
Key Questions Addressed in this report
This report can add value to