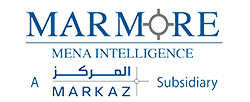 December 2021
Harnessing Value through Procurement Transformation
Policy Research Report
Pages : 103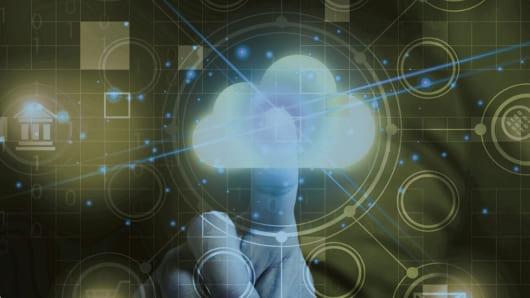 Executive Summary
Public procurement refers to the purchase of goods and services by government and state-owned enterprises. Kuwait spends a considerable amount, nearly 13.4% of its GDP, for procurement of various goods and services. Public procurement spend has been instrumental as a policy lever in realizing larger government objectives such as generating employment opportunities, improving domestic production, enhancing private sector participation and scaling up SMEs. In Kuwait, SMEs constitute large proportion of enterprises but only a small portion of them acts as suppliers to government projects. Public procurement as a policy tool to promote the development of Small & Medium scale Enterprises (SMEs) is well recognized in the developed markets. SME participation in public procurement could be increased through a range of measures such as splitting contracts into smaller parts (lots), SME-friendly selection criteria, relaxation of financial requirements, improved access to finance, and mandating procurement targets. Measures that are currently in progress to improve SME participation are Kuwait Industries Union's platform to showcase local companies' products and Kuwait Economic Society's plans to coordinate with CAPT on introduction of platform for direct purchases (values less than KD 75,000).
Though Central Agency for Public Tenders (CAPT) has an eProcurement facility, the entire process is not digitalized. In its present form it could serve as an 'information-oriented system' rather than a 'transaction-oriented system'. Leveraging technological and digital advancements for process improvements is a low hanging fruit for Kuwait and it could result in enhanced transparency and improved accountability. Implementation of end-to-end e-Procurement platform could enable Kuwait, on an average, to save 29.3% of the time it takes currently to award contracts. Further, it could boost productivity, create meaningful jobs and enhance economic activity. Transformation of the public procurement system, though a long-drawn-out process, has far-reaching benefits. Increasing the efficiency requires comprehensive action by various stakeholders at all levels of procurement process. Ownership of process and assuming accountability to deliver change could lead to positive results.
Key Questions Addressed in this report
This report can add value to
FAQ
Who prepared this report?
Experienced and qualified team of Marmore Mena Intelligence has prepared this report. Since its inception, Marmore has published over 1000 research reports and covered more than 25 varied industries and policy segments; all focused primarily on the GCC economies.
How exhaustive is this report?
The report spans 103 pages
Do you have updates?
No. This is a one off report.
Can I only download certain sections of the report?
No. The report can be downloaded in full length only
Can we ask questions?
Yes, by all means. You can write your queries to us at
enquiry@e-marmore.com
Executive Summary
تنفق دولة الكويت مبالغ كبيرة تمثل نحو 13.4 % من إجمالي الناتج المحلي لتوريد البضائع والخدمات المختلفة. وتتطلب المرحلة الحالية التي تتسم بانخفاض أسعار النفط والعجوزات في موازنات الدولة السنوية أعلى قدر من العوائد من الإنفاق العام. وبات معلومًا أن الاعتماد على عوائد النفط لتمويل ميزانيات الدولة أمر غير مستدام على المدى البعيد، في حين يمثل إيجاد قنوات تمويل جديدة لدعم إيرادات الدولة تحديًا كبيرًا، لاسيما في ضوء صعوبة رفع الضرائب أو فرض ضرائب جديدة. وفي هذا السياق، تبرز أهمية ترشيد وتحسين كفاءة الإنفاق كأولوية ملحة، وتظهر تجارب الحكومات حول العالم نجاحًا ملحوظًا في تحقيق هذا الهدف من خلال رفع كفاءة عمليات الشراء والتوريد. وتمثل الشركات الصغيرة والمتوسطة نسبة كبيرة من القطاع الخاص في الكويت، غير أن القليل منها يعمل كمورد للمشاريع الحكومية. وهناك عدة عقبات تواجه الشركات الصغيرة والمتوسطة للمشاركة في التوريد العام أبرزها صغر حجم عملياتها، وانخفاض قدراتها الإدارية والمالية والفنية، فضلا عن شح فرص التقائها بالقائمين على المشاريع من خلال المؤتمرات والمعارض، وتعقيد إجراءات المشاركة في المناقصات والعطاءات العامة التي تتطلب استثمار الكثير من الوقت والجهد والتكاليف.
Key Questions Addressed in this report
This report can add value to
Related Reports
No related reports available