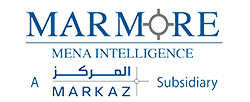 September 2019
Kuwait Aviation
Price : $250
Industry Research Report
Pages : 49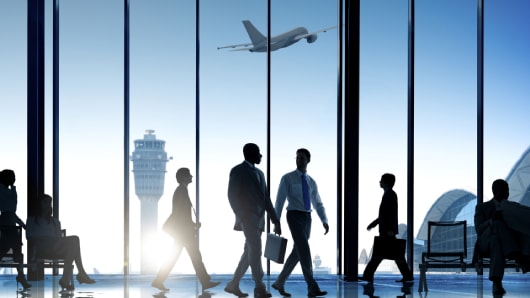 Executive Summary
What is this report about? Kuwait Aviation report analyses the Kuwait Aviation sector, drawing comparison of Kuwait airport with other airports in the region and highlights the key player profiles. The report also presents growth drivers, challenges and key trends in the Kuwait aviation industry. The report primarily focuses on what competitive advantages the industry in Kuwait commands, what is the trend in passenger and cargo traffic over the years and many other parameters that are relevant to the aviation industry. Who will benefit and why? The report stands to benefit any individual or organization who are looking to understand the market dynamics of Kuwait aviation industry and get familiar to the various indicators and aspects of aviation sector. This report would help to gain specific insights on the aviation industry such as where it stands in terms of passenger and cargo traffic, who are the key airlines operating in the country, who regulates the industry, what are latest development happening in the industry among others. The analyses stand to benefit investor by providing them information that will help them in making a more informed investment decision. How exhaustive is this report? The report has analyzed the Kuwait aviation industry in terms of growth drivers, major Kuwait airlines, Kuwait international airport, regulatory body, challenges, trends, swot analysis and provides market statistics etc.
Table of Content
Executive Summary
Industry Overview
Kuwait Growth Drivers
Major Kuwait Airlines
Kuwait Airports
Directorate General of Civil Aviation
Challenges for Kuwait Aviation
Trends
SWOT Analysis
Conclusion
Appendix
Key Questions Addressed in this report
What are the competitive advantages to aviation industry in Kuwait?
Who are the key players that operate in the industry?
What are the latest trends and developments in the industry?
How can Kuwait take advantage of growing air passenger traffic in the region?
What are the key challenges that needs to be overcome?
This report can add value to
Customize this report
Why Custom Research?

Research and intelligence to suit your business requirements
Informed decision making

What are Benefits of Customization?

To-the-point, long or short research reports could be requested
Reports are exclusively prepared for you



You Ask We Deliver
Over a decade Marmore has successfully navigated this space of customized research to serve its clients and cater to their unique requirements.
Our customized research support spans sector research, equity and credit investment notes, modelling, valuation, investment screening, periodical etc.
We offer clients with intelligence and insights on unexplored and under-researched areas that help stakeholders take well-informed business and investment decisions.
Our offerings marries the challenges of cost, time, scope & data availability to generate actionable outcomes that are specific to our clients' needs.
FAQ
Who prepared this report?
Experienced and qualified team of Marmore Mena Intelligence has prepared this report. Since its inception, Marmore has published over 1000 research reports and covered more than 25 varied industries and policy segments; all focused primarily on the GCC economies.
How exhaustive is this report?
The report spans 49 pages
Can we ask questions?
Yes, by all means. You can write your queries to us at
enquiry@e-marmore.com
Executive Summary
استعراض وتحليل موقف قطاع الطيران في الكويت وتسليط الضوء على ملامح الجهات الفاعلة الرئيسية. كما يعرض التقرير محركات ودوافع النمو والتحديات والاتجاهات الرئيسية في صناعة الطيران.
Key Questions Addressed in this report
This report can add value to