October 2020
Kuwait Family Business
Price : $950
+ Free Kuwait HNWI Database
Pages : 55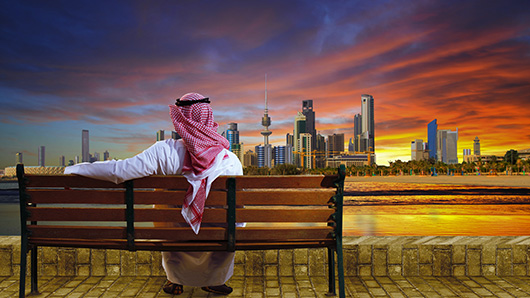 Executive Summary
The report discusses various concerns facing family businesses related to succession, control, governance and growth. It also presents some solutions to alleviate these concerns.
Key Highlights
As we step into the next decade, Kuwait family businesses face considerable challenges in terms of succession planning, establishing corporate governance, accessing external capital and managerial expertise as they expand their access across markets to capture growth opportunities. In this report, we help family businesses to better navigate the complex landscape.
Key Questions
How have Kuwait family businesses evolved over the years?
What are the key challenges faced by family businesses? How could they ensure longevity of their existence?
Why do family business in Kuwait hesitate to list publicly? What could be done to encourage them?
What makes family business in Kuwait succeed?
Why purchase the report?
To better understand the role of family businesses in Kuwait economy.
Familiarise with strategies that family business implement to achieve success.
Leading Kuwait family business have been profiled.
Access Kuwait HNWI database.
About Kuwait HNWI Database
Kuwait HNWI Database provides list of 100+ High Net Worth Individuals (HNWI) segregated by royal families, business families, self-made and others.
The database also captures details like wealth details, designations that they hold, board directorship information, geographic presence of business, media and social media presence and other notable facts about an individual. Learn More
Table of Content
Executive Summary
Kuwait Family Businesses
Sector-wise Participation of the Prominent Family Businesses in Kuwait
Profiles of Family Business Groups of Kuwait
Key Questions Addressed in this report
This report can add value to
FAQ
Do you have updates?
No. This is a one off report. However, We conduct specialized research for clients who have specific requirements. Over a decade Marmore has successfully navigated this space of customized research to serve its clients and cater to their unique requirements -
Contact Us
Can I only download certain sections of the report?
No. The report can be downloaded in full length only.
What information does this HNWI database contain?
Marmore HNWI Database lists 100+ High Net Worth Individuals (HNWI) in Kuwait. Segregated by Royal Families, Business Families, Self-Made and others.
What is the depth of information available in the database?
Name, Age, Origin, Wealth (in USD bn), Rank, Educational Qualifications, designations, etc.
What is the unique selling proposition of the database?
This Database also captures details like Board Directorship, geographic presence of business of the elites, media and Social media presence and other notable facts about an individual.
What we don't have in the database?
Contact details of HNWIs are not included in the database.
How will the Kuwait Family Business report be delivered if I pay via Credit Card?
As soon as the transaction is complete or once the payment is realized in our account, you can login to your Marmore website account and download the report from My Account page.
How will the Kuwait HNWI Database be delivered?
As soon as your payment is realized in our account, we would send you the Kuwait HNWI database excel document to the registered email id within 24 hours.
Can we ask questions?
Yes, by all means. You can write your queries to us at
enquiry@e-marmore.com
Key Questions Addressed in this report
This report can add value to