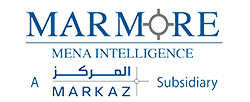 May 2018
Kuwait – Japan: Opportunities for Further Leverage
Price : $250
Economy Research Reports
Pages : 36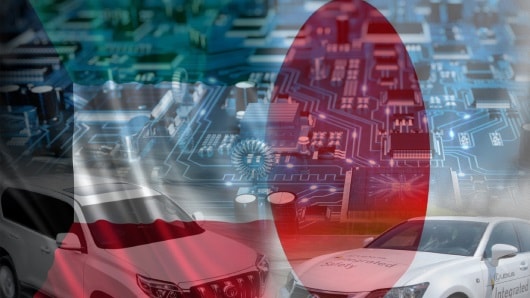 Executive Summary
What is this report about?
Trade in oil has primarily underpinned Kuwait's relationship with Japan. MENA region as a whole has been a major supplier of oil & gas to the island nation. However, despite the regular meetings held among the higher-level dignitaries of the country there has not been much that has happened in the terms of investments. KIA (Kuwait Investment Authority) in 2008 had announced to increase its investments in Japan, directed toward Japanese real estate and stocks, and is subject to the conclusion of a tax agreement being negotiated by the countries. But there has been not been much progress in investments in the country, as the global financial crisis struck in 2008. The island nation has faced many adversities in the past, and has come out successful due to skilled development of human resource, focus on education and research and development, government policies that complement industry needs, and focus on arts and cultural promotion. Kuwait can benefit from Japan's inspirational rise from ignominy, post the Great War. This report analyzes the lessons on offer from Japan, and possibilities for potential tie-ups in areas of Kuwaiti interest.

Who will benefit and why?
The report will benefit anyone tracking the Kuwait-Japan relationships in trade, investments and bilateral cooperation, such as regulators and government agencies, bankers, economists, academia and cross-border traders. This report would help these entities to gain an understanding of the relationship at present, and provide an outlook for the future.

How exhaustive is this report?
We have analyzed the trade and investment relationship between Kuwait and Japan, and the various avenues, where bilateral relationship exists between the two countries. The report examines the factors that have led to Japan's growth as a major global economy, and the lessons that Kuwait can learn from them. We have also highlighted how Kuwait can strengthen its own economy by leveraging on the strengths of its trade partner, and finally, the sectors of Japanese that should be of interest to Kuwait, both for potential tie-ups and investments.
Table of Content
Executive Summary
Kuwait - Japan: An Introduction
Kuwait's relationship with Japan
Investments
What can Kuwait learn from the Japan's rise to global power
Japan's Key Sectors - Lessons for Kuwait
Conclusion
Appendix
Key Questions Addressed in this report
What are the major Kuwaiti exports to and imports from Japan?
What are the areas of bilateral cooperation and agreements between Kuwait and Japan?
What is the magnitude of Japanese investment in Kuwait, and which are its areas of interest?
What are the key lessons that Kuwait can learn from Japan to improve its economy?
Which Japanese sectors are of interest to Kuwait?
What are the areas of potential tie-ups with Japan?
This report can add value to
Customize this report
Why Custom Research?

Research and intelligence to suit your business requirements
Informed decision making

What are Benefits of Customization?

To-the-point, long or short research reports could be requested
Reports are exclusively prepared for you



You Ask We Deliver
Over a decade Marmore has successfully navigated this space of customized research to serve its clients and cater to their unique requirements.
Our customized research support spans sector research, equity and credit investment notes, modelling, valuation, investment screening, periodical etc.
We offer clients with intelligence and insights on unexplored and under-researched areas that help stakeholders take well-informed business and investment decisions.
Our offerings marries the challenges of cost, time, scope & data availability to generate actionable outcomes that are specific to our clients' needs.
FAQ
Who prepared this report?
Experienced and qualified team of Marmore Mena Intelligence has prepared this report. Since its inception, Marmore has published over 1000 research reports and covered more than 25 varied industries and policy segments; all focused primarily on the GCC economies.
Do you have updates?
No. This is a one off report. However, if required, upon specific request we could provide you with an update.
Can I only download certain sections of the report?
No. The report can be downloaded in full length only
Can we ask questions?
Yes, by all means. You can write your queries to us at
enquiry@e-marmore.com
Executive Summary
استكشاف علاقة التجارة والاستثمار بين الكويت واليابان
Key Questions Addressed in this report
This report can add value to