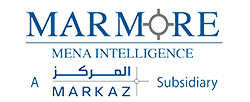 February 2019
Kuwait Labour Productivity
Price : $250
Policy Research Report (Bilingual)
Pages : 24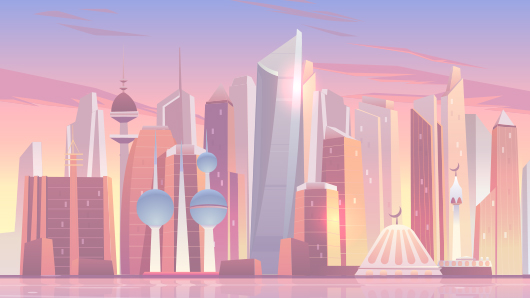 Executive Summary
What is this report about?
The positive relationship between labour productivity and the economic well-being makes it deeply inherent in the policy and economic corridors across global economies. The productivity investigation is particularly important for the GCC countries as the region is moving towards a more sustainable model of development. The policy report provides a detailed analysis of labour productivity in Kuwait and other GCC countries.

Who will benefit and why?
The report will benefit anyone seeks to study the labour economy in Kuwait. It includes regulators, government agencies, economists, research institutions and policy makers. This report would help these entities to gain indepth understanding about the labour productivity in the GCC.

How exhaustive is this report?
This report is based on our research on labour productivity across Kuwait and other GCC countries over the past decade (2007-17). The labour productivity study has been conducted sector wise (hydrocarbon and nonhydrocarbon), the exploratory studies reveal some interesting and policy relevant patterns. We have also analysed the gaps in output per worker between Kuwait and other GCC countries. In doing so, the study contributes knowledge about the labour productivity in Kuwait and other GCC countries that undergirds the growing and prosperous GCC economy
Table of Content
Introduction: Why Labour productivity matters? Theory and evidence
Labour productivity growth - Kuwait
Factors impacting Kuwait's labour productivity
Gaps in labour productivity between Kuwait and other GCC Countries
Regional and global comparative analysis
Outlook for future productivity growth
Appendix
Key Questions Addressed in this report
Has the output per worker in Kuwait decreased or increased over the past decade?
What are the factors impacting Kuwait's labour productivity?
Is there a gap in output per worker between Kuwait and other GCC countries?
Have the GCC countries fared well in labour productivity at the global level?
What are the ways to improve labour productivity in Kuwait?
This report can add value to
Customize this report
Why Custom Research?

Research and intelligence to suit your business requirements
Informed decision making

What are Benefits of Customization?

To-the-point, long or short research reports could be requested
Reports are exclusively prepared for you



You Ask We Deliver
Over a decade Marmore has successfully navigated this space of customized research to serve its clients and cater to their unique requirements.
Our customized research support spans sector research, equity and credit investment notes, modelling, valuation, investment screening, periodical etc.
We offer clients with intelligence and insights on unexplored and under-researched areas that help stakeholders take well-informed business and investment decisions.
Our offerings marries the challenges of cost, time, scope & data availability to generate actionable outcomes that are specific to our clients' needs.
FAQ
Who prepared this report?
Experienced and qualified team of Marmore Mena Intelligence has prepared this report. Since its inception, Marmore has published over 1000 research reports and covered more than 25 varied industries and policy segments; all focused primarily on the GCC economies.
Do you have updates?
No. This is a one off report. However, if required, upon specific request we could provide you with an update.
Can I only download certain sections of the report?
No. The report can be downloaded in full length only
Can we ask questions?
Yes, by all means. You can write your queries to us at
enquiry@e-marmore.com
Executive Summary
يقدّم التقرير تحليلًا لإنتاجية العمل في الكويت وفي دول أخرى من مجلس التعاون الخليجي في قطاعي المواد الهيدروكربونية والمواد غير الهيدروكربونية على حدّ سواء في الفترة ما بين العامين 2007 و2017. وبناءً على نتائجنا، قدّمنا توقّعات لنمو الإنتاجية مستقبلًا في الكويت.
Key Questions Addressed in this report
This report can add value to