August 2020
Kuwait Luxury Retail
Price : $500
In the lap of luxury
Pages : 49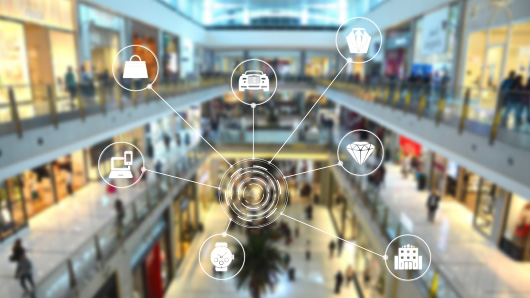 Executive Summary
What is this report about?
The report provides extensive coverage of the luxury retail sector in Kuwait. It also provides insight into the manifold impact of COVID-19 on the sector and the road ahead. It discusses the current state of luxury retail in terms of players, infrastructure etc. The report covers growth prospects, challenges and outlook for the sector. Factors that support the sector's growth such as consumer behaviour, retail infrastructure development etc. have been discussed.

Who will benefit and why?
The report would benefit various stakeholders such as luxury brands & international retail players who would like to explore and expand their market in Kuwait, current and prospective investors in Kuwait's luxury retail industry and bankers with exposure to the sector. It provides key inputs on the retail infrastructure, consumer behaviour, different players in the sector, the various retail formats and forms of investing in the sector etc.

How exhaustive is this report?
The report provides a holistic view of luxury retail in Kuwait. It discusses the impact of topical issues such as COVID-19, repatriation of expats in Kuwait etc. on luxury retail. It covers luxury retail segments and format, different players and brands, retail space that is available and under development, an overview of forms of entry into Kuwait luxury retail etc. The report also provides multiple data points that support the prospects of luxury retail in Kuwait such as income levels, consumer spending, demographics, tourism etc
Table of Content
Executive Summary
Impact due to COVID-19
Overview of Luxury retail in Kuwait
Segments in Luxury retail
Entry form in Luxury retail and Legal framework
Luxury Retail formats
Retail Infrastructure & Spending
Growth Drivers
Challenges
Appendix
Key Questions Addressed in this report
How has COVID-19 impacted Kuwait's Luxury Retail Sector?
What is the outlook for the sector post COVID-19?
How is the retail infrastructure in Kuwait?
What are the growth opportunities and challenges in the sector?
This report can add value to
International Retail Players and Luxury Brands
Investors in the luxury retail
Retail real estate players
Bankers to the luxury retail sector
Customize this report
Why Custom Research?

Research and intelligence to suit your business requirements
Informed decision making

What are Benefits of Customization?

To-the-point, long or short research reports could be requested
Reports are exclusively prepared for you



You Ask We Deliver
Over a decade Marmore has successfully navigated this space of customized research to serve its clients and cater to their unique requirements.
Our customized research support spans sector research, equity and credit investment notes, modelling, valuation, investment screening, periodical etc.
We offer clients with intelligence and insights on unexplored and under-researched areas that help stakeholders take well-informed business and investment decisions.
Our offerings marries the challenges of cost, time, scope & data availability to generate actionable outcomes that are specific to our clients' needs.
FAQ
Who prepared this report?
Experienced and qualified team of Marmore MENA Intelligence has prepared this report. Since its inception, Marmore has published over 1000 research reports and covered more than 25 varied industries and policy segments; all focused primarily on the GCC economies.
How exhaustive is this report?
The report spans 49 pages
Do you have updates?
No. This is a one off report.
Can I only download certain sections of the report?
No. The report can be downloaded in full length only
Can we ask questions?
Yes, by all means. You can write your queries to us at
enquiry@e-marmore.com
Key Questions Addressed in this report
This report can add value to