January 2020
Kuwait releases budget 2020/21 with record fiscal deficit
Marmore First Take Report
Pages : 8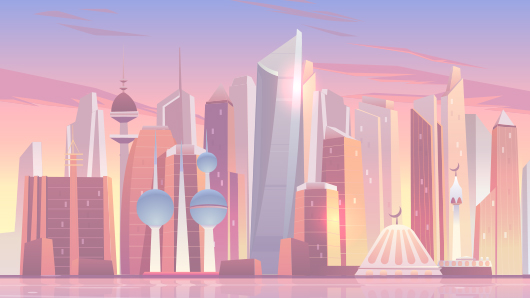 Executive Summary
Kuwait has announced a state budget proposal for the fiscal year 2021 (period starting in April 01, 2020 and ending on March 31, 2021) that projects spending at KD 22.5billion and revenues at KD 14.8billion. For the fiscal year 2021, spending is budgeted to remain at the same level as last year (KD 22.5billion, 2019/20); while, revenues are expected to be lower by 9.8 per cent than the last year budget (KD 16.4billion, 2019/20) on expectations of lower oil production.
Key Questions Addressed in this report
This report can add value to
Customize this report
Why Custom Research?

Research and intelligence to suit your business requirements
Informed decision making

What are Benefits of Customization?

To-the-point, long or short research reports could be requested
Reports are exclusively prepared for you



You Ask We Deliver
Over a decade Marmore has successfully navigated this space of customized research to serve its clients and cater to their unique requirements.
Our customized research support spans sector research, equity and credit investment notes, modelling, valuation, investment screening, periodical etc.
We offer clients with intelligence and insights on unexplored and under-researched areas that help stakeholders take well-informed business and investment decisions.
Our offerings marries the challenges of cost, time, scope & data availability to generate actionable outcomes that are specific to our clients' needs.
FAQ
Who prepared this report?
Experienced and qualified team of Marmore Mena Intelligence has prepared this report. Since its inception, Marmore has published over 1000 research reports and covered more than 25 varied industries and policy segments; all focused primarily on the GCC economies.
How exhaustive is this report?
The report spans 8 pages
Can I only download certain sections of the report?
No. The report can be downloaded in full length only
Can we ask questions?
Yes, by all means. You can write your queries to us at
enquiry@e-marmore.com
Executive Summary
أعلنت الكويت عن اقتراح موازنة الدولة للسنة المالية 2021 (الفترة التي تبدأ في 1 أبريل 2020 وتنتهي في 31 مارس 2021) حيث بلغ حجم الإنفاق على المشاريع 22.5 مليار دينار كويتي، بينما بلغت الإيرادات 14.8 مليار دينار كويتي. بالنسبة للعام المالي 2021، تم تحديد موزانة المصاريف لتظل مثل العام الماضي (22.5 مليار دينار كويتي، 2019/20)؛ بينما من المتوقع أن تنخفض الإيرادات بنسبة 9.8 في المائة عن ميزانية العام الماضي (16.4 مليار دينار كويتي، 2019/20) بسبب توقعات انخفاض إنتاج النفط.
Key Questions Addressed in this report
This report can add value to
Related Reports
No related reports available