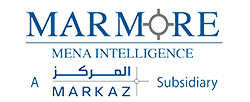 August 2020
SME's in Kuwait: Data, Prospects and Challenges
Price : $500
Marmore Research Report
Pages : 29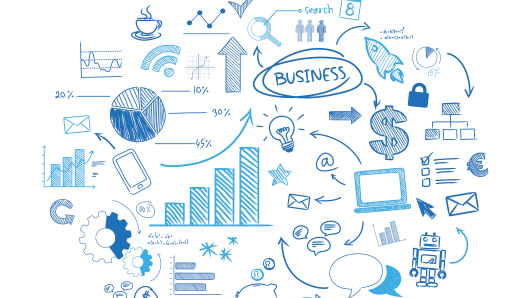 Executive Summary
What is this report about?
SMEs are key to the economic development of a country as they play a significant role in creating employment opportunities, encouraging innovation and entrepreneurship. With diversification and private sector development on the policy agenda, fostering SMEs growth will be vital. The report analyses the role of small and medium enterprises in Kuwait economic development, its contribution to economic growth, evaluates the challenges faced by small and medium enterprises in Kuwait, and provide strategies that can facilitate its growth in the country.

Who will benefit and why?
The report will benefit anyone who seeks to understand the SMEs landscape in Kuwait. It includes government agencies, startups, entrepreneurs, and policymakers. This report would help these entities to gain an in-depth understanding on the small and medium enterprises in Kuwait, the business and entrepreneurial ecosystem.

How exhaustive is this report?
The report provides the detail analysis of Kuwait SMEs contribution to the economy. Insights on the employees working in the sector, the proportion of the small businesses operating in and its contribution to the GDP are specified. We have also assessed the present business and entrepreneurial ecosystem, SME lending space, the various challenges faced by the Kuwait SMEs. With these evaluations few strategies to enhance SMEs growth in the country are recommended.
Table of Content
Key Highlights
SME's: An Overview
Kuwait SME's landscape
Government's SME initiatives so far
Challenges to SMEs advancement in Kuwait
Economic impact of COVID-19 on Kuwait SMEs
Ways to alleviate the fallout and support SMEs growth
Appendix
Key Questions Addressed in this report
What is the contribution of SMEs to the Kuwait economy?
In which sectors Kuwait SMEs are predominant?
How can SMEs contribute to the sustainable long-term growth?
What are the challenges for SMEs advancement in Kuwait?
How could SME development be supported, what are the strategies that could be considered to facilitate its growth?
This report can add value to
Policy makers
Government agencies
Banks
Startups
Entrepreneurs
Customize this report
Why Custom Research?

Research and intelligence to suit your business requirements
Informed decision making

What are Benefits of Customization?

To-the-point, long or short research reports could be requested
Reports are exclusively prepared for you



You Ask We Deliver
Over a decade Marmore has successfully navigated this space of customized research to serve its clients and cater to their unique requirements.
Our customized research support spans sector research, equity and credit investment notes, modelling, valuation, investment screening, periodical etc.
We offer clients with intelligence and insights on unexplored and under-researched areas that help stakeholders take well-informed business and investment decisions.
Our offerings marries the challenges of cost, time, scope & data availability to generate actionable outcomes that are specific to our clients' needs.
FAQ
Who prepared this report?
Experienced and qualified team of Marmore MENA Intelligence has prepared this report. Since its inception, Marmore has published over 1000 research reports and covered more than 25 varied industries and policy segments; all focused primarily on the GCC economies.
How exhaustive is this report?
The report spans 29 pages
Do you have updates?
No. This is a one off report.
Can I only download certain sections of the report?
No. The report can be downloaded in full length only
Can we ask questions?
Yes, by all means. You can write your queries to us at
enquiry@e-marmore.com
Key Questions Addressed in this report
This report can add value to