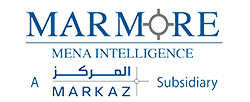 May 2018
Kuwait SME's – Accelerating Economic Diversification
Price : $250
Policy Research Report
Pages : 30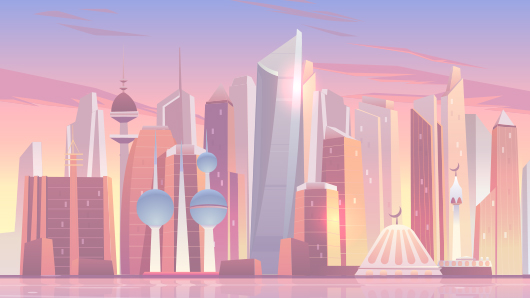 Executive Summary
What is this report about?
This report is about SME sector in Kuwait that connects broader economic policies and diversification objectives. It is an integrated package analyzing problems and viable solutions related to the Kuwaiti SME sector. I.e., the report covers macroeconomic, policy, regulatory and economic diversification angles.

Who will benefit and why?
This report is targeted at a wide range of national, regional and international stakeholders, investors, policy makers, industry leaders, businesses, etc., who are interested in the SME sector of Kuwait. This report provides deep insights into the sector, helping in understanding the complex interplay of various push and pull factors.

How exhaustive is this report?
This report provides valuable insights into the ecosystem in which Kuwaiti SMEs operate, while studying the policy environment to understand whether they flow in line with some international best practices. Also, the report recommends some policy options and suggests solutions that can help redress the SME sector's challenges and leverage its use for plans such as National Vision Plan 2035.
Table of Content
Executive Summary
SME's: An Overview
SME's and Kuwait - The Current state of Play
Profiling: The National Fund
SME's & the Labor Market
Problems faced by SME's in Kuwait
Capacity Building Imperatives
Policy Recommendations
Key Questions Addressed in this report
What's the current state of the Kuwaiti SME sector and Government's policies towards it?
What are the structural issues of the SME sector and how they are inter-linked with overall macro-economy of Kuwait?
What are the implications of policies initiated for the sector and it's Future?
How the SME sector can be the catapult for diversification?
What does future hold for broader economy in general and SMEs sector in particular?
This report can add value to
Policy makers and analysts
Administrative authorities
Investors, bankers, entrepreneurs
Researchers
Investment Bankers
SMEs
Economists
Customize this report
Why Custom Research?

Research and intelligence to suit your business requirements
Informed decision making

What are Benefits of Customization?

To-the-point, long or short research reports could be requested
Reports are exclusively prepared for you



You Ask We Deliver
Over a decade Marmore has successfully navigated this space of customized research to serve its clients and cater to their unique requirements.
Our customized research support spans sector research, equity and credit investment notes, modelling, valuation, investment screening, periodical etc.
We offer clients with intelligence and insights on unexplored and under-researched areas that help stakeholders take well-informed business and investment decisions.
Our offerings marries the challenges of cost, time, scope & data availability to generate actionable outcomes that are specific to our clients' needs.
FAQ
Who prepared this report?
Experienced and qualified team of Marmore Mena Intelligence has prepared this report. Since its inception, Marmore has published over 1000 research reports and covered more than 25 varied industries and policy segments; all focused primarily on the GCC economies.
Do you have updates?
No. This is a one off report. However, if required, upon specific request we could provide you with an update.
Can I only download certain sections of the report?
No. The report can be downloaded in full length only
Can we ask questions?
Yes, by all means. You can write your queries to us at
enquiry@e-marmore.com
Executive Summary
تشهد المشاريع الصغيرة والمتوسطة الحجم في الكويت تطورًا سريعًا. ويضمّ هذا التقرير أجدد الاتجاهات والآراء المتعمقة.
Key Questions Addressed in this report
This report can add value to