July 2017
Kuwait Telecom
Price : $250
Industry Research Report
Pages : 46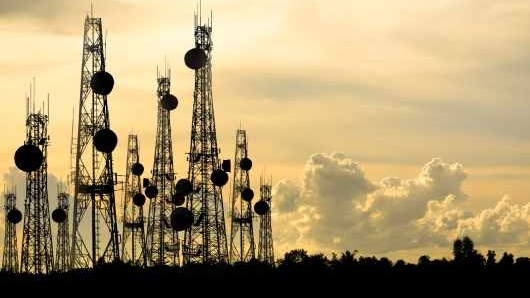 Executive Summary
What is this report about?
Kuwait telecom report focuses on the current state of the telecom industry in Kuwait, its growth drivers, challenges and the financial performance of its players. Kuwait's telecom infrastructure is one of the most developed in the region and has the ability to cope with new services. Kuwait population too is one of the most advanced in terms of technological adoption on back of higher spending per capita, higher literacy rate and a general tech-savvy population. We examine country's telecom infrastructure, and analyze key trends such as MVNOs, ARPU erosion and cross-border acquisitions.

Who will benefit and why?
The report will benefit anyone tracking the GCC telecom industry such as, asset management companies, portfolio management companies, investment bankers and policy makers. This report would help these entities to gain in-depth understanding about the industry.

How exhaustive is this report?
We have analyzed the Kuwait's telecom sector in detail including areas such as the entry of MVNOs, gradual erosion of ARPU and the reasons behind it, the key growth drivers and the challenges. We have also analyzed the key players and their market-share. We have compared Kuwait and GCC on basis of various telecom parameters such as the network readiness index, internet costs, penetration levels etc.
Table of Content
Executive Summary
Kuwait Telecommunications Overview
Telecom Infrastructure & Access Indicators
Telecom Business Model
Regulatory Environment
Growth Drivers
Key Players and Market-Share
Kuwait and the GCC – A Comparison
Investment Opportunities
Key Questions Addressed in this report
What is the internet penetration rate in Kuwait?
What is the mobile subscription growth trend in Kuwait?
Explore in depth the telecom business model in Kuwait
What are the recent trends and changes in the Kuwait telecom market?
How has the telecom companies performed?
How does Kuwait fare compared to the GCC?
This report can add value to
Customize this report
Why Custom Research?

Research and intelligence to suit your business requirements
Informed decision making

What are Benefits of Customization?

To-the-point, long or short research reports could be requested
Reports are exclusively prepared for you



You Ask We Deliver
Over a decade Marmore has successfully navigated this space of customized research to serve its clients and cater to their unique requirements.
Our customized research support spans sector research, equity and credit investment notes, modelling, valuation, investment screening, periodical etc.
We offer clients with intelligence and insights on unexplored and under-researched areas that help stakeholders take well-informed business and investment decisions.
Our offerings marries the challenges of cost, time, scope & data availability to generate actionable outcomes that are specific to our clients' needs.
FAQ
Who prepared this report?
Experienced and qualified team of Marmore Mena Intelligence has prepared this report. Since its inception, Marmore has published over 1000 research reports and covered more than 25 varied industries and policy segments; all focused primarily on the GCC economies.
Do you have updates?
No. This is a one off report. However, if required, upon specific request we could provide you with an update.
Can I only download certain sections of the report?
No. The report can be downloaded in full length only
Can we ask questions?
Yes, by all means. You can write your queries to us at
enquiry@e-marmore.com
Key Questions Addressed in this report
This report can add value to