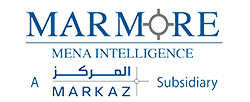 December 2018
Kuwait's PPP Law
Price : $250
Policy Research Report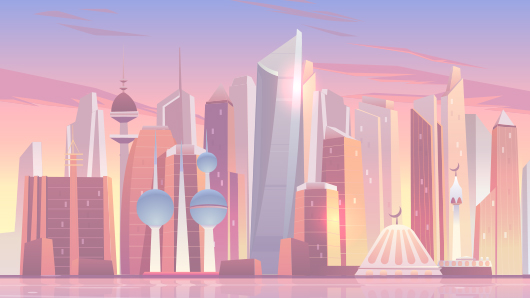 Executive Summary
What is this report about?
The year 2014 witnessed a big push in reforms momentum as the Kuwaiti government introduced new PPP (Public Private Partnership) laws repealing the old ones. This subsequently led to greater private investments in utility (energy, water) and real estate sectors. The new laws are primarily designed to redress the issues and challenges faced under the virtue of previous laws released in 2008. Despite having a robust legal framework for PPPs, the law has not been received well within the private sector. This has resulted in delays in a number of important projects in the country. The report analyses the key features of the law and major bottlenecks in the PPP environment in Kuwait.

Who will benefit and why?
The report will benefit anyone tracking the Public Private Partnership programs in the region. It includes firms at both regional and international level, finance companies, construction firms, regulators, government agencies and legal experts. This report would help these entities to gain in-depth understanding about the PPP in Kuwait and GCC.

How exhaustive is this report?
The report provides a critical analysis of the Kuwait PPP law, the possible reasons for the ineffectiveness of the law has been evaluated. The report also analysis the type of PPP model, the project financing options that can be effectively used to execute the PPP projects. We have briefly elaborated the regulatory framework used by the other countries in the GCC region, focus is placed on the financing options, sector specific laws and its impact. As PPP projects in general face specific challenges like transferring appropriate risks, key governance principles for the Kuwait's PPP projects have been enumerated.
Table of Content
Overview, Amendments and Status of the PPP Law
Understanding Public Private Partnership (PPP)
Key Feature of Kuwait's PPP Law of 2014
Areas of Closer Attention
Project financing options for PPP projects
What are the key challenges for the New PPP Law?
Key attributes of successful PPPs with International Case Studies
Key governance principles for PPP projects
GCC PPP Environment and Experience
Outlook
Appendix
Key Questions Addressed in this report
What are the main features of the Kuwait PPP law?
What are the major sectors that demand private firm participation?
Key bottlenecks of the new PPP law
How other financing mechanisms and PPP mode can be used to effectively execute the PPP projects?
Governance principles to be followed for the PPP Projects to face the specific challenges
This report can add value to
Customize this report
Why Custom Research?

Research and intelligence to suit your business requirements
Informed decision making

What are Benefits of Customization?

To-the-point, long or short research reports could be requested
Reports are exclusively prepared for you



You Ask We Deliver
Over a decade Marmore has successfully navigated this space of customized research to serve its clients and cater to their unique requirements.
Our customized research support spans sector research, equity and credit investment notes, modelling, valuation, investment screening, periodical etc.
We offer clients with intelligence and insights on unexplored and under-researched areas that help stakeholders take well-informed business and investment decisions.
Our offerings marries the challenges of cost, time, scope & data availability to generate actionable outcomes that are specific to our clients' needs.
FAQ
Who prepared this report?
Experienced and qualified team of Marmore Mena Intelligence has prepared this report. Since its inception, Marmore has published over 1000 research reports and covered more than 25 varied industries and policy segments; all focused primarily on the GCC economies.
Do you have updates?
No. This is a one off report. However, if required, upon specific request we could provide you with an update.
Can I only download certain sections of the report?
No. The report can be downloaded in full length only
Can we ask questions?
Yes, by all means. You can write your queries to us at
enquiry@e-marmore.com
Executive Summary
من شأن إطار قانوني قوي للشراكه بين القطاعين العام والخاص أن يزيد من مشاركة القطاع الخاص وأن يسدّ الفجوات التمويلية في بلدٍ ما. ويقدّم هذا التقرير تحليلًا لمدى إمكانية القانون الكويتي المتعلّق بالشراكه بين القطاعين العام والخاص أن يساعد في تحقيق هذه الأهداف.
Key Questions Addressed in this report
This report can add value to