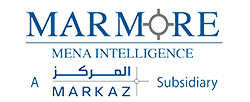 November 2021
Qatar Islamic Bank
Marmore Company Profiles
Pages : 10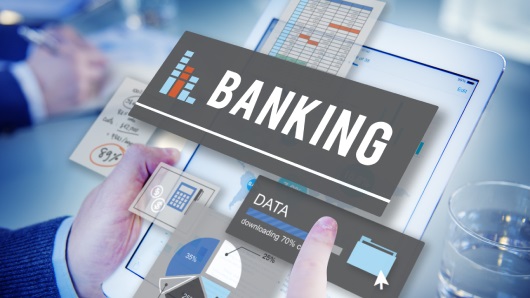 Executive Summary
Qatar Islamic Bank was the first Islamic bank in Qatar and it commenced operations in the year 1982. The bank operates in four segments: (i) Corporate Banking (ii) Personal Banking (iii) Group Function (iv) Local & International subsidiaries. In terms of net income composition, based on FY20 data, personal banking has the highest share amounting to 38%, followed by corporate banking, which contributes around 32%. The bank has weathered the COVID-19 storm and achieved a strong and steady performance across all divisions through the successful implementation of its business strategy. It also has one of the lowest efficiency ratios among the Qatar banks.
Company Report Series
Over the past decade, Marmore MENA Intelligence has published a wealth of economic and industry intelligence for research professionals interested in the MENA region. Our comprehensive reports have provided detailed analysis of growth opportunities, evolving trends, competitive landscape, regulatory developments and their effects on business organizations.

As part of our latest offerings, Marmore is publishing a series of company reports that enables one to understand a company's business proposition and challenges. These reports are presented in a way that make them accessible for a broader audience who are looking to get a quick understanding of a company's business model and its risks. Our analysis goes beyond what is stated in the websites and annual/quarterly reports and provide a clear sense of what the businesses do, the challenges that they face in a format that is pleasing to read.

All reports in the Company Series follow the same outline as below:


Business Description
Geography of Operations
Ownership Details
What we like about their Business
Key Risks
Potential Future Outcome
Financials and key ratios for past seven years
Key Questions Addressed in this report
This report can add value to
Customize this report
Why Custom Research?

Research and intelligence to suit your business requirements
Informed decision making

What are Benefits of Customization?

To-the-point, long or short research reports could be requested
Reports are exclusively prepared for you



You Ask We Deliver
Over a decade Marmore has successfully navigated this space of customized research to serve its clients and cater to their unique requirements.
Our customized research support spans sector research, equity and credit investment notes, modelling, valuation, investment screening, periodical etc.
We offer clients with intelligence and insights on unexplored and under-researched areas that help stakeholders take well-informed business and investment decisions.
Our offerings marries the challenges of cost, time, scope & data availability to generate actionable outcomes that are specific to our clients' needs.
FAQ
Who prepared this report?
Experienced and qualified team of Marmore MENA Intelligence has prepared this report. Since its inception, Marmore has published over 1000 research reports and covered more than 25 varied industries and policy segments; all focused primarily on the GCC economies.
How exhaustive is this report?
The report spans 10 pages
Do you have updates?
No. This is a one off report.
Can I only download certain sections of the report?
No. The report can be downloaded in full length only
Can we ask questions?
Yes, by all means. You can write your queries to us at
enquiry@e-marmore.com
Key Questions Addressed in this report
This report can add value to