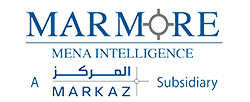 June 2022
The rising popularity of online food delivery platforms and cloud kitchens in the UAE
Industry Research Report
Pages : 21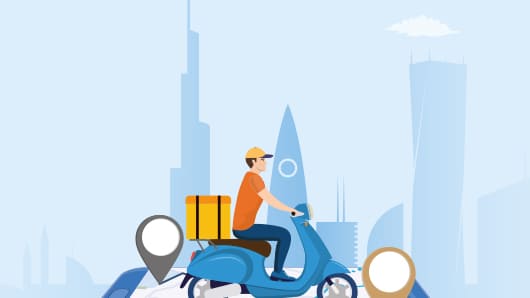 Executive Summary
The traditional business model of having only dine-in and takeout options has evolved over time in the UAE, with many customers now preferring to consume their food at the convenience of their homes. Third-party platforms, also called food aggregators play an important role in the food and beverage sector of the UAE now, much similar to many developed countries. The food delivery platforms - Talabat, Deliveroo, and CareemNow have all experienced revenue increases in the United Arab Emirates over the last two years. Due to an increase in average order frequency and customer volume, Talabat's YOY growth in 2020 and 2021 is much higher compared to previous years.

A cloud kitchen is a restaurant kitchen that solely accepts delivery orders and does not have a dining area. Many restaurants have adopted this new business model known as "cloud kitchens," sometimes known as "dark kitchens" or "ghost kitchens. "The number of Emirati food companies that have chosen to join the Dark Kitchen ecosystem has kept increasing. In the UAE, the number of Cloud kitchens is increasing with notable brands like Kitopi, Kitch, Kitchen Nation, Kitchen Park etc., Cloud kitchens can reach customers all across the city without the need for massive facilities, and they can be more efficient than restaurants. Because of their minimal cost and wide reach, cloud kitchens are expected to become lucrative earlier than restaurants. When compared to a brick-and-mortar restaurant, the initial investment necessary to start a cloud kitchen is far lower.
Key Discussion Points
Evolution of Food delivery platforms in the UAE
Timeline of important events in UAE's food delivery market
The Rising Popularity of Cloud Kitchens in the UAE
Profitability of Delivery platforms and Cloud kitchens
Economics of a Food Delivery Order
Unit Economies of Food Delivery Companies in the Mena Region
Key developments in the Food delivery and Cloud kitchen space
Online Meal delivery
New Innovative Model of existing Food Delivery Platforms
Did you know?
The UAE online food delivery market is predicted to develop at a CAGR of 23% with over 400 brands and more than 80 locations in the UAE.
Deliveroo had tremendous growth in the UAE, progressively putting itself in the second position since the second quarter of 2020.
Talabat maintains a market share of around 74 per cent.
When compared to the U.K., the average order frequency in UAE has shown a significant growth.
The food industry in the Gulf Cooperation Council (GCC) is expected to develop at a rate of more than 7% every year.
Why Download this report?
Food delivery in the UAE has seen a revolution in the past 10 years, fuelled by increased internet/smartphone usage, acceptance of digital payments, changing customer preferences to order online, and the advent of delivery platforms. Our report provides insights on the online food delivery and cloud kitchen landscape, the unit economics of these ventures and the way forward for food delivery platforms and cloud kitchens.

Wide Coverage and In-depth Analysis: The report provide insights about the evolution of Food delivery platforms in the UAE, UAE's food delivery market share, economics of a Food Delivery Order and new Innovative Model of existing Food Delivery Platforms of the UAE.
Key Questions Addressed in this report
This report can add value to
Customize this report
Why Custom Research?

Research and intelligence to suit your business requirements
Informed decision making

What are Benefits of Customization?

To-the-point, long or short research reports could be requested
Reports are exclusively prepared for you



You Ask We Deliver
Over a decade Marmore has successfully navigated this space of customized research to serve its clients and cater to their unique requirements.
Our customized research support spans sector research, equity and credit investment notes, modelling, valuation, investment screening, periodical etc.
We offer clients with intelligence and insights on unexplored and under-researched areas that help stakeholders take well-informed business and investment decisions.
Our offerings marries the challenges of cost, time, scope & data availability to generate actionable outcomes that are specific to our clients' needs.
FAQ
Who prepared this report?
Experienced and qualified team of Marmore MENA Intelligence has prepared this report. Since its inception, Marmore has published over 1000 research reports and covered more than 25 varied industries and policy segments; all focused primarily on the GCC economies.
How exhaustive is this report?
The report spans 21 pages
Do you have updates?
No. This is a one off report.
Can I only download certain sections of the report?
No. The report can be downloaded in full length only
Can we ask questions?
Yes, by all means. You can write your queries to us at
enquiry@e-marmore.com
Key Questions Addressed in this report
This report can add value to