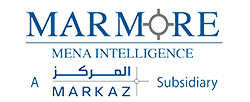 March 2022
Saudi Arabia Capital Market Landscape
Capital Markets Research Report
Pages : 21
Executive Summary
Securities trading in Saudi Arabia began as early as 1954, with a mere 14 listed companies. This informal financial market evolved through 1970's and acquired formal status as the Saudi Company for Share Registration in 1980 which was established under the regulation of a Special Ministerial Committee. In the year 2007, the Tadawul stock exchange was established as the sole entity for securities exchange in Saudi Arabia. Capital Market Authority is responsible for the regulation of capital markets in Saudi Arabia.

Today the Saudi Arabian Capital Market is the largest in the GCC region. It constitutes about 77.1% of the market capitalization and about 73.5% of the value traded in the GCC region. Exchange traded instruments include – Equities (Main market & NOMU), Sukuk/Bonds, Exchange traded funds (ETFs), Real estate investment trusts (REITs), Closed ended funds (CEFs) and derivatives.
Key Discussion Points
Saudi Arabia equity market overview
Saudi sectoral indices and corporate earnings
Top Saudi stocks and their key metrics
Journey of Saudi Arabia from frontier market to an emerging market
Saudi Arabia's IPO boom to continue in 2022?
How does Saudi Arabia stack up against GCC peers?
Institutional investors in Saudi Arabia
Saudi Arabia based ETFs
Did you know?
There are currently 201 companies listed on Tadawul exchange and they command a market capitalization of (USD 2,666 bn) or about 319% of Saudi Arabia 2021 GDP.
Saudi Tadawul's Market capitalization is dominated by companies operating in the energy sector.
Saudi Arabia has been best performing GCC market in 2021, with the Tadawul Index gaining 29.8% in 2021.
For 2022, Saudi Arabia's stock exchange reportedly has more than 50 applications from companies for an IPO. Due to the high momentum in the IPO market, the Tadawul executives are deciding on allowing special purpose acquisition company (SPACs).
Why Download this Report?
The bull market rally has brought Saudi equity investments to the fore. Our flagship Saudi Arabia Capital Market Landscape report offers insights on the region's equity market, key equity index rules, evolution of the equity market in the region, key fundamental metrics, Saudi equity growth path, existing challenges, and road ahead.

Wide Coverage and In-depth Analysis: The report provides insights on the Saudi equity market structure and the Saudi Tadawul index, detailed analysis of sectoral indices, Saudi Arabia's equity market performance metrics relative to other GCC markets. The report also focuses on institutional players in the market and their themes of investment.

The report dwells on the growth of Saudi equity market, and the expansion of instruments available for foreign investors to participate in Saudi Arabia's reform process towards the Vision 2030.

Key Data Points: The report presents important data points such as,


Saudi Arabia equity market snapshot
Key metrics of Saudi sectoral indices
Saudi corporate earnings – sectoral breakdown
Top 10 Saudi stocks by market capitalization and their performance metrics
Top 10 Saudi stocks included in MSCI EM index
GCC markets snapshot
Saudi Tadawul equity market risk-return performance vs. peers
Liquidity of GCC markets
GCC markets valuation ratios
PIF ownership stake in listed Saudi companies
Key Questions Addressed in this report
This report can add value to
Customize this report
Why Custom Research?

Research and intelligence to suit your business requirements
Informed decision making

What are Benefits of Customization?

To-the-point, long or short research reports could be requested
Reports are exclusively prepared for you



You Ask We Deliver
Over a decade Marmore has successfully navigated this space of customized research to serve its clients and cater to their unique requirements.
Our customized research support spans sector research, equity and credit investment notes, modelling, valuation, investment screening, periodical etc.
We offer clients with intelligence and insights on unexplored and under-researched areas that help stakeholders take well-informed business and investment decisions.
Our offerings marries the challenges of cost, time, scope & data availability to generate actionable outcomes that are specific to our clients' needs.
FAQ
Who prepared this report?
Experienced and qualified team of Marmore MENA Intelligence has prepared this report. Since its inception, Marmore has published over 1000 research reports and covered more than 25 varied industries and policy segments; all focused primarily on the GCC economies.
How exhaustive is this report?
The report spans 21 pages
Do you have updates?
No. This is a one off report.
Can I only download certain sections of the report?
No. The report can be downloaded in full length only
Can we ask questions?
Yes, by all means. You can write your queries to us at
enquiry@e-marmore.com
Key Questions Addressed in this report
This report can add value to