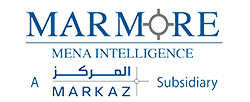 August 2021
Saudi Arabia Healthcare
Price : $500
Industry Research Report
Pages : 31
Executive Summary
Healthcare sector in Saudi Arabia holds huge potential to be a game changer in the GCC region owing to its large population, high public healthcare expenditure to GDP ratio, encouraging new investments and enactment of new business friendly laws. This comprehensive report explores multiple dimensions of Saudi Arabia Healthcare – current healthcare infrastructure, opportunities in associated segments such as pharmaceuticals and health insurance, key growth drivers including measures undertaken on the COVID-19 front, technology adoption in the sector, regulatory aspects and challenges. The report also profiles key players in the sector.
Key Discussion Points
Current healthcare infrastructure and key sectoral attributes such as medical professionals' skills and patients' admission.
Market opportunities in associated segments such as pharma, medical equipment health insurance etc.
Factors that support healthcare sector's growth such as lower healthcare expenditure and growing population
Technology adoption in healthcare
Current projects and uptake of PPPs
Regulatory Bodies and Developments
Challenges such as skill gap
Profiles of Key Players
Did you know?
Saudi Arabia ranks 39th in terms of efficiency of healthcare systems around the world.
Among the GCC nations, Saudi Arabia ranked first in terms of health expenditure as a percentage of GDP at 6.4 % in 2018.
The health insurance market accounted for 58.9% of total insurance market in Saudi Arabia in 2020.
KSA's pharma market is expected to grow at a 5% rate each year until 2025 to reach $10 Bn.
KSA healthcare spend per capita stands at 14% of that of U.S.
Why purchase the report?
Timely report on a prime market: COVID-19 has brought healthcare space to the spotlight, highlighting its importance, gaps and opportunities. Saudi Arabia Healthcare Sector report offers insights on how this key sector is placed in Saudi Arabia, the largest market in GCC.

Wide Coverage and Deep Analysis: The report provides insights on a range of aspects pertaining to Saudi Arabia healthcare sector including infrastructure, health insurance, equipment and pharma, medical professionals and patients' admission pattern, COVID-19 response etc.

Key Data Points: The report presents important data points such as,


Saudi Arabia Healthcare spending
Major Health care indicators in both Government vs Private hospitals
Insurance Density
Forecast of expenditure on medical equipment
Market size by inpatient and outpatient
Major healthcare projects and M&As
Table of Content
Executive Summary
Healthcare Market Overview
Healthcare Infrastructure
Demography and lifestyle driving the demand
Overview of Health Insurance in Saudi Arabia
Pharmaceuticals Market in Saudi Arabia
Medical Equipment Market
Overview of Medical Professionals in Saudi Arabia
Inpatient and Outpatient Analysis
Healthcare and IT
On-Going projects in the healthcare
Public Private Partnerships in Healthcare
Regulatory bodies and recent developments
Challenges
Company Profiles
Appendix
Key Questions Addressed in this report
This report can add value to
Customize this report
Why Custom Research?

Research and intelligence to suit your business requirements
Informed decision making

What are Benefits of Customization?

To-the-point, long or short research reports could be requested
Reports are exclusively prepared for you

Customize this report
You Ask We Deliver
Over a decade Marmore has successfully navigated this space of customized research to serve its clients and cater to their unique requirements.
Our customized research support spans sector research, equity and credit investment notes, modelling, valuation, investment screening, periodical etc.
We offer clients with intelligence and insights on unexplored and under-researched areas that help stakeholders take well-informed business and investment decisions.
Our offerings marries the challenges of cost, time, scope & data availability to generate actionable outcomes that are specific to our clients' needs.
Learn more
FAQ
Who prepared this report?
Experienced and qualified team of Marmore MENA Intelligence has prepared this report. Since its inception, Marmore has published over 1000 research reports and covered more than 25 varied industries and policy segments; all focused primarily on the GCC economies.
How exhaustive is this report?
The report spans 31 pages
Do you have updates?
No. This is a one off report.
Can I only download certain sections of the report?
No. The report can be downloaded in full length only
Can we ask questions?
Yes, by all means. You can write your queries to us at
enquiry@e-marmore.com
Key Questions Addressed in this report
This report can add value to