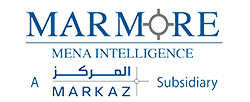 October 2021
UAE Healthcare
Price : $500
Industry Research Report
Pages : 57
Executive Summary
UAE's population is expected to increase from 9.9 million in 2020 to 10.7 million by 2030 and as the population increases, the need for healthcare facilities and services rises along with it. In 2018, UAE spent close to 4.2% of the country's GDP on healthcare at USD 1,817 per capita. The government of UAE funds close to 52% of the healthcare expenditure while the rest is taken care of by the private sector. The UAE government has increased its healthcare budget to USD 1.4bn and 8.1% of the total budget in 2021 because of higher spending to tackle the COVID-19 pandemic. Urbanisation and rising disposable income have resulted in an aversion to exercise and consumption of processed foods leading to increasing instances of diseases such as diabetes, coronary problems and other obesity related illness that were not prevalent in the region previously. Currently, UAE healthcare infrastructure has been recognized as on par with international standards. Dubai is gaining popularity as a medical tourism destination due to its low cost, English speaking medical staff and virtually no queues for treatment. Mandatory Health Insurance introduced in Dubai and Abu Dhabi Emirates has played an important role in attracting the private healthcare providers to the market. The country has regulatory healthcare bodies with well-defined objectives and roles. IT and healthcare technologies are finding increasing use by the sector. UAE is also ramping up its investments in IT, supply chain, equipment management etc. Overall healthcare spending is projected to account for 5.1% of the country's GDP by 2029.
Key Discussion Points
Impact of Demographic Changes & Lifestyle Habits
Medical Tourism
Healthcare Infrastructure Spending
Preferences for Private vs Government Hospitals
Technology adoption in healthcare
Regulatory Bodies and Developments
Challenges such as skill gap
Did you know?
In 2018, UAE spent close to 4.2% of the country's GDP on healthcare at USD 1,817 per capita.
UAE had 145 hospitals, 4,659 clinics and health centres with a cumulative bed capacity of 13,811 as of 2018 .
Cardiovascular disease remains the leading cause of fatalities in the U.A.E., accounting for over two-thirds of all deaths..
UAE has the highest number (196) of Healthcare Organizations with JCI Accreditation in GCC.
UAE has the lowest government share in total healthcare spending in the GCC at 51.6%.
As of 2018, there were 24,363 physicians, and 55,158 nurses & midwives who are working across the UAE.
UAE's import dependency for pharmaceutical products is around 90%
Why purchase the report?
Timely report on an important market: COVID-19 has brought healthcare space to the spotlight, highlighting its importance, gaps and opportunities. UAE Healthcare report offers insights on how this key sector is placed in UAE, the second largest market in GCC.

Wide Coverage and In-depth Analysis: The report provides insights on a range of aspects pertaining to UAE healthcare sector including key demand drivers, infrastructure, medical tourism, health insurance, equipment and pharma, medical professionals and patients' admission pattern, COVID-19 response etc.

Key Data Points: The report presents important data points such as,


UAE Healthcare spending
Hospitals, beds and clinics in different Emirates.
Beds in Government and Private Hospitals in UAE
Healthcare staff in UAE hospitals
UAE medical devices market composition
Growth in UAE's pharmaceuticals trade
Table of Content
Executive Summary
Drivers for growth
Hospitals and Infrastructure
Healthcare Professionals
Medical Equipment
Pharmaceutical Market
Inpatient and Outpatient Analysis
Role of IT and Healthcare Technologies
Challenges
Regulators
Company Profile
Appendix
Key Questions Addressed in this report
This report can add value to
Customize this report
Why Custom Research?

Research and intelligence to suit your business requirements
Informed decision making

What are Benefits of Customization?

To-the-point, long or short research reports could be requested
Reports are exclusively prepared for you

Customize this report
You Ask We Deliver
Over a decade Marmore has successfully navigated this space of customized research to serve its clients and cater to their unique requirements.
Our customized research support spans sector research, equity and credit investment notes, modelling, valuation, investment screening, periodical etc.
We offer clients with intelligence and insights on unexplored and under-researched areas that help stakeholders take well-informed business and investment decisions.
Our offerings marries the challenges of cost, time, scope & data availability to generate actionable outcomes that are specific to our clients' needs.
Learn more
FAQ
Who prepared this report?
Experienced and qualified team of Marmore MENA Intelligence has prepared this report. Since its inception, Marmore has published over 1000 research reports and covered more than 25 varied industries and policy segments; all focused primarily on the GCC economies.
How exhaustive is this report?
The report spans 57 pages
Do you have updates?
No. This is a one off report.
Can I only download certain sections of the report?
No. The report can be downloaded in full length only
Can we ask questions?
Yes, by all means. You can write your queries to us at
enquiry@e-marmore.com
Key Questions Addressed in this report
This report can add value to