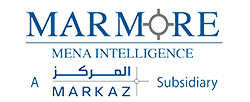 June 2019
UAE Hospitality
Price : $500
Industry Research Report
Pages : 41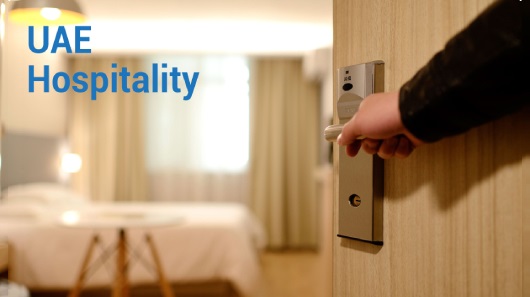 Executive Summary
What is this report about?
The UAE hospitality report provides a detailed analysis on the hospitality industry in the region, and looks at various factors and metrics affecting the current and future potential of the sector in the coming years. The report primarily focuses on the Emirates of Dubai and Abu Dhabi highlighting the features and characteristics of the regional industry ranging from quantitative factors like Occupancy Rate, Average Daily Revenue (ADR), and Revenue per Available Room (RevPAR), as well as qualitative factors like the impact of major upcoming events, major policy changes, and trends on the future performance of the industry.

Who will benefit and why?
Players in the hospitality industry such as Real estate Construction companies, Lodging & Boarding providers, Transport (Airlines, Tour Agents), Restaurants, Credit providers, Regulators, and investors amongst others would find the report beneficial. This report would aid in understanding the industry driving factors, explores opportunities and challenges in the region, and establishes a future outlook for this industry which can be greatly beneficial for all participants in the industry affecting their tactical and strategic plan moving forward.

How exhaustive is this report?
The report has analyzed the hospitality industry in terms of industry architecture, market segments, and impact of major upcoming events and trends. A detailed analysis of the comparison with other GCC countries is provided, along with an in depth study of the factors driving the hospitality industry in the emirates of Dubai and Abu Dhabi. The impact of major policy changes namely the introduction of VAT and Visa regulation updates have been discussed. Moreover, the industry impact of the World Expo 2020, which is to be hosted in Dubai, has also been covered. Impact of technological advancements such as the advent of automation, improved customer relations management with improved applications and internet penetration, adoption of robotics and internet of things have been discussed in detail in this report.
Table of Content
Executive Summary
Industry Overview
UAE Hospitality Market
Dubai Hospitality Market
Abu Dhabi Hospitality Market
UAE Hospitality Industry Mergers and Acquisitions
Key Players Analysis
Conclusion
Key Questions Addressed in this report
This report can add value to
Customize this report
Why Custom Research?

Research and intelligence to suit your business requirements
Informed decision making

What are Benefits of Customization?

To-the-point, long or short research reports could be requested
Reports are exclusively prepared for you



You Ask We Deliver
Over a decade Marmore has successfully navigated this space of customized research to serve its clients and cater to their unique requirements.
Our customized research support spans sector research, equity and credit investment notes, modelling, valuation, investment screening, periodical etc.
We offer clients with intelligence and insights on unexplored and under-researched areas that help stakeholders take well-informed business and investment decisions.
Our offerings marries the challenges of cost, time, scope & data availability to generate actionable outcomes that are specific to our clients' needs.
FAQ
Who prepared this report?
Experienced and qualified team of Marmore Mena Intelligence has prepared this report. Since its inception, Marmore has published over 1000 research reports and covered more than 25 varied industries and policy segments; all focused primarily on the GCC economies.
How exhaustive is this report?
The report spans 41 pages
Can we ask questions?
Yes, by all means. You can write your queries to us at
enquiry@e-marmore.com
Executive Summary
يحلل التقرير عمليات الاندماج والاستحواذ المصرفية في دول مجلس التعاون الخليجي ويستعرض ما حققته بعض صفقات الاندماج المصرفي الرئيسية في دول مجلس التعاون الخليجي حتى الآن. يدرس التقرير أداء صفقات الاندماج الرئيسية في مرحلة ما قبل الاندماج وما بعدها ويحدد ما إذا كان ذو قيمة تراكمية للمساهمين.
Key Questions Addressed in this report
This report can add value to