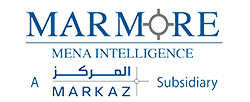 June 2022
What Innovations are Propelling the Saudi Food & Beverage Industry?
Industry Research Report
Pages : 14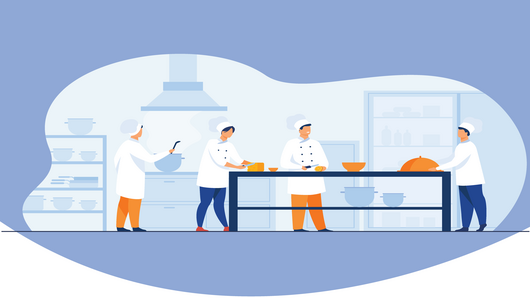 Executive Summary
Saudi Arabia's F&B sector has seen a noticeable transformation from being a closed traditional structure to an open innovative one. Restaurants have changed their way they serve their customers and incorporated new technologies to enhance their operations. Food Delivery apps have now collaborated with many restaurants and are providing delivery services at the consumer's doorstep. But there is still a long way to go in terms of technology adoption compared to other developed markets as FoodTech companies have started providing innovative solutions across the Food and Beverages value chain. Investments in food technologies will surely help restaurants in the longer run and stay profitable in challenging circumstances. There have been several innovations in the FoodTech sector across the globe, which could be adopted in a market like Saudi Arabia due to its demographics. The unexplored potential of Saudi F&B markets can be unlocked using latest technologies.
Key Discussion Points
Saudi Arabia F&B Market structure overview
Saudi Arabia's Population and Consumption
KSA Food Distribution market
Journey of Saudi Arabia from frontier market to an emerging market
Innovations in the Saudi Arabian F&B sector
Technology advancements that can be implemented in the F&B sector
Digital Payment Technologies
Customer Support systems
Restaurant Management systems
Did you know?
Saudi Arabia's population is estimated at 36.2 million in 2022 and is expected to grow at a compound annual growth rate (CAGR) of 2% until 2025.
The Saudi Arabian Online Food Ordering and Delivery Market were valued at USD 511.2 million in 2020 which is forecast to grow at a 10.05% CAGR from 2021 to 2026.
The Food inflation in Saudi Arabia is 2.4% which is expected to increase because of global supply chain disruptions due to global happenings like Russia-Ukraine War, Ban of export of food products in countries like Indonesia and much more.
To utilize the tech advancements, Saudi has several startups emerging with high advanced technology to support restaurant and delivery business of Saudi Arabia.
Why Download this report?
Our Innovation propelling the Saudi F&B sector report offers insights on the current Food and Distribution market, Innovations implemented and growing in Saudi Arabian F&B sector, Advancements that can be incorporated based on global examples and the road ahead. The report would be beneficial for stakeholders associated with the KSA F&B industry.

Wide Coverage and In-depth Analysis: The report provides insights about the Saudi Arabia's demographic profile, change in consumption patterns, extent to which the food distribution chain is developed, innovative KSA FoodTech companies, and the technologies that can be implemented to boost the efficiency of Food production and Distribution based on global trends. These tech improvements include new payment systems, new revenue systems, new way of Food preparation and delivery, and customer support systems in restaurants.
Key Questions Addressed in this report
This report can add value to
Customize this report
Why Custom Research?

Research and intelligence to suit your business requirements
Informed decision making

What are Benefits of Customization?

To-the-point, long or short research reports could be requested
Reports are exclusively prepared for you



You Ask We Deliver
Over a decade Marmore has successfully navigated this space of customized research to serve its clients and cater to their unique requirements.
Our customized research support spans sector research, equity and credit investment notes, modelling, valuation, investment screening, periodical etc.
We offer clients with intelligence and insights on unexplored and under-researched areas that help stakeholders take well-informed business and investment decisions.
Our offerings marries the challenges of cost, time, scope & data availability to generate actionable outcomes that are specific to our clients' needs.
FAQ
Who prepared this report?
Experienced and qualified team of Marmore MENA Intelligence has prepared this report. Since its inception, Marmore has published over 1000 research reports and covered more than 25 varied industries and policy segments; all focused primarily on the GCC economies.
How exhaustive is this report?
The report spans 14 pages
Do you have updates?
No. This is a one off report.
Can I only download certain sections of the report?
No. The report can be downloaded in full length only
Can we ask questions?
Yes, by all means. You can write your queries to us at
enquiry@e-marmore.com
Key Questions Addressed in this report
This report can add value to