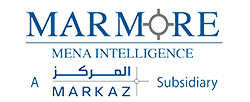 July 2019
Where and how can expats own properties in GCC?
Price : $250
Industry Research Report
Pages : 18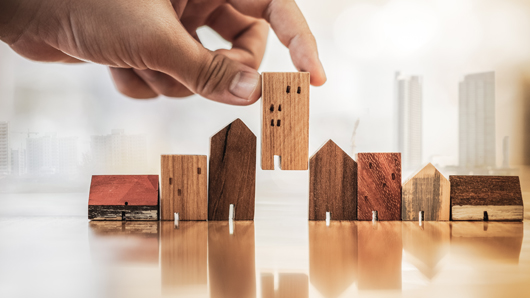 Executive Summary
Purchasing a property anywhere is a huge financial commitment. In the case of expats in GCC, the situation is trickier due to the complicated legal and regulatory path. In the past, investors were hesitant to invest in the property markets in GCC. Even Dubai, which is home to expats from over 200 nations and is the most lucrative region for expats struggled particularly in the aftermath of the financial crisis of 2008. But the region's real estate markets have bounced back and aided by modernization of regulations is attracting wide scale interest from the foreigners.

Different region in the GCC provide a wide variety of options when it comes to owning a property, investors get to choose between luxurious high-end apartments and villas to regular studio apartments right in the heart of the most popular cities. The multiple policy initiatives from the GCC governments such as 10 year residency visas, and 100 percent foreign ownership of companies along with the permission for expats to own freehold properties especially in Dubai and Abu Dhabi has been successful in generating a lot of attention from expats. Foreign ownership of property in the region is a huge boost to the economy, and will encourage foreign investors, not just property buyers but also developers to consider it as a prime market. It will positively influence the economic diversification away from oil revenues to foreign investment in the real estate sector. This report provides a comprehensive analysis of the regulatory aspects of buying and owning property by foreign nationals in the six GCC countries namely UAE, Bahrain, Oman, Saudi Arabia, Kuwait and Qatar.
Table of Content
Executive Summary
Introduction
The Legal Framework of Foreign Ownership in the Real Estate Sector in Select GCC Countries
Conclusion
Key Questions Addressed in this report
What are the key regulatory parameters of buying land and property in various GCC countries?
What are the categories of property open for expat ownership?
Which are the areas in each GCC country where expatriate ownership of properties are allowed?
What is the price range of properties in areas where expatriate ownership is permitted?
What are the documentation and registration processes that expatriates need to undergo while purchasing properties?
What financial options are available for expatriates who intend to buy property in the GCC countries?
This report can add value to
Customize this report
Why Custom Research?

Research and intelligence to suit your business requirements
Informed decision making

What are Benefits of Customization?

To-the-point, long or short research reports could be requested
Reports are exclusively prepared for you



You Ask We Deliver
Over a decade Marmore has successfully navigated this space of customized research to serve its clients and cater to their unique requirements.
Our customized research support spans sector research, equity and credit investment notes, modelling, valuation, investment screening, periodical etc.
We offer clients with intelligence and insights on unexplored and under-researched areas that help stakeholders take well-informed business and investment decisions.
Our offerings marries the challenges of cost, time, scope & data availability to generate actionable outcomes that are specific to our clients' needs.
FAQ
Who prepared this report?
Experienced and qualified team of Marmore Mena Intelligence has prepared this report. Since its inception, Marmore has published over 1000 research reports and covered more than 25 varied industries and policy segments; all focused primarily on the GCC economies.
Do you have updates?
No. This is a one off report. However, if required, upon specific request we could provide you with an update.
Can I only download certain sections of the report?
No. The report can be downloaded in full length only
Can we ask questions?
Yes, by all means. You can write your queries to us at
enquiry@e-marmore.com
Executive Summary
تحليل مكان وطريقة تملك الوافدين لعقارات في دول مجلس التعاون الخليجي
Key Questions Addressed in this report
This report can add value to