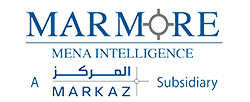 September 2020
World vs China – Silver lining for the GCC amidst COVID-19
Economy Research Reports
Pages : 29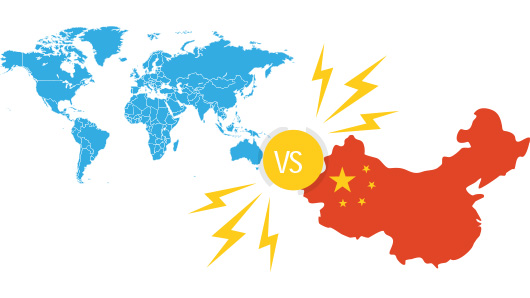 Executive Summary
The current COVID-19 pandemic has disrupted supply chains across the world, causing a profound negative impact on global trade. China, being the global leader in trade of goods and service, stands to lose in the current scenario. Deteriorating relations with the U.S., India and other key economies exacerbate the issue further, potentially weakening China's position in the global scheme of things. Our report focuses on identifying potential opportunities for GCC countries to expand non-oil trade to the U.S. across different product groups, by filling the voids created by the ongoing friction between the U.S. and China.
COVID-19 to threaten China's trading power: Near-term production and consumption of good will reduce greatly due to the pandemic; Lessons from the intermittent supply chain disruptions will influence countries to start localizing production and diversifying sources of import; Weakening relations with U.S., India and other key economies will be regressive for China.
Trading vulnerabilities to the fore amid COVID-19: China's external trade is well diversified in terms of partners and commodities, with the U.S. being the major trade partner. China is a key trade partner for major economies such as Japan, Korea, Australia and Russia. COVID-19 crisis brings forth the risk of gradually altering these relationships.
COVID-19 hit economies may find it hard to decouple from China: China has managed to reduce its dependence on a single commodity and diversify across segments. It has dominant market share in the trade of textiles and electronic goods. Retreating from China could be a costly exercise for several countries due to their trade dependence, especially with economies being hit badly by the COVID-19 crisis.
Global ambitions of Chinese technology experiences a setback: Technology remains a key focus area for China, with strategic investments pushed into areas with high potential for future growth; China also aims to lead 5G deployment, which would help it emerge as a leader in digital transformation after COVID-19 crisis.
Window of Opportunity for GCC Countries: Friction between the U.S. and China provides an opportunity for GCC countries to expand non-oil trade to the U.S., by filling the voids created by China. Plastics, Chemicals, Metals and Minerals are some possible commodities for trade.
Table of Content
Extent of world's dependence on China unveiled by COVID-19 crisis
COVID-19 exposes trade vulnerabilities of countries
COVID-19 hit economies may find it hard to decouple from China
Impact of COVID-19 on China's hold on global trade
Opportunities for GCC countries amidst COVID-19
Key Questions Addressed in this report
This report can add value to
Customize this report
Why Custom Research?

Research and intelligence to suit your business requirements
Informed decision making

What are Benefits of Customization?

To-the-point, long or short research reports could be requested
Reports are exclusively prepared for you



You Ask We Deliver
Over a decade Marmore has successfully navigated this space of customized research to serve its clients and cater to their unique requirements.
Our customized research support spans sector research, equity and credit investment notes, modelling, valuation, investment screening, periodical etc.
We offer clients with intelligence and insights on unexplored and under-researched areas that help stakeholders take well-informed business and investment decisions.
Our offerings marries the challenges of cost, time, scope & data availability to generate actionable outcomes that are specific to our clients' needs.
FAQ
Who prepared this report?
Experienced and qualified team of Marmore Mena Intelligence has prepared this report. Since its inception, Marmore has published over 1000 research reports and covered more than 25 varied industries and policy segments; all focused primarily on the GCC economies.
Do you have updates?
No. This is a one off report. However, if required, upon specific request we could provide you with an update.
Can I only download certain sections of the report?
No. The report can be downloaded in full length only
Can we ask questions?
Yes, by all means. You can write your queries to us at
enquiry@e-marmore.com
Executive Summary
تحليل الفرص التي تتاح أمام دول مجلس التعاون الخليجي وسط الخلافات التجارية بين الصين والعالم
Key Questions Addressed in this report
This report can add value to