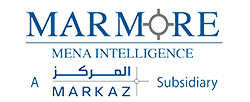 September 2021
Financial Analysis of Saudi Arabian Oil Company (Saudi Aramco)
Capital Markets Research Report
Pages : 21
Executive Summary
Founded in 1933, Saudi Aramco, officially the Saudi Arabian Oil Company, is a Saudi Arabian national petroleum and natural gas company based in Dhahran, Saudi Arabia. The Company is the world's largest integrated oil and gas company. Saudi Aramco is organized into business units based on the main types of activities. At December 31, 2020, Saudi Aramco had two reportable segments, Upstream and Downstream, with all other supporting functions aggregated into a corporate segment. Upstream activities include crude oil, natural gas and natural gas liquids exploration, field development and production. Downstream activities include the refining, logistics, power generation, and the marketing of crude oil, petroleum and petrochemical products and related services to international and domestic customers. Corporate activities include primarily supporting services including Human Resources, Finance and IT is not allocated to Upstream and Downstream. This report analyses the performance of the Company for the five years ended December 31, 2020 and half year ended June 30, 2021.
Key Discussion Points
Company's proved reserves of oil and gas
Saudi Aramco Revenue by Segment
Saudi Aramco Capital Expenditure
Company's Upstream Production cost per barrel
Operating Profit Margin of Saudi Aramco that is far higher than its global competitors
Did you know?
Did you know that Aramco is the world's largest integrated oil and gas company.
The Company's crude oil production accounted for approximately one in every ten barrels of crude oil produced globally in 2020.
The Company's proved liquids reserves were more than five times the combined proved liquids reserve of the five major IOCs (BP, Chevron, ExxonMobil, Royal Dutch Shell, Total SA).
The Company had a gross refining capacity of 6.4 million barrels per day and net refining capacity of 3.6 million barrels per day.
Aramco earned net profit in 2020 while all the five major international oil companies incurred net losses.
Saudi Aramco has the lowest production cost of oil and gas in the world.
The company earned net profit of USD 45 billion in 2021H1 compared to a profit of USD 24 billion in 2020H1.
Interested to know more about the Saudi Aramco's financials? Find out in our latest report.


Why Download this Report?
Report covers H1 2021 performance: The Report provides the financial and operating performance of the company for the five years ended December 31, 2020 and half year ended June 30, 2021.

Analysis covers Financial and Operating Details: The report provides insights on a range of aspects of the company's operations and financials including capacity and production details, oil and gas reserves, production cost, capital expenditure, income statement and balance sheet analysis, free cash flows, key financial ratios, common size income statement analysis and peer comparison with the five major international oil companies.

Key Data Points: The report presents important data points such as,


Upstream production details
Revenue by Segment
Assets & Liabilities details
Capital Expenditure by Segment
Income Statement & Balance Sheet Summary for 5 years
Key Ratio Analysis with peer comparison
Oil & Production Cost a Global Comparison
Table of Content
Introduction
Saudi Aramco Financial Analysis
Peer Analysis
Key Questions Addressed in this report
This report can add value to
Customize this report
Why Custom Research?

Research and intelligence to suit your business requirements
Informed decision making

What are Benefits of Customization?

To-the-point, long or short research reports could be requested
Reports are exclusively prepared for you



You Ask We Deliver
Over a decade Marmore has successfully navigated this space of customized research to serve its clients and cater to their unique requirements.
Our customized research support spans sector research, equity and credit investment notes, modelling, valuation, investment screening, periodical etc.
We offer clients with intelligence and insights on unexplored and under-researched areas that help stakeholders take well-informed business and investment decisions.
Our offerings marries the challenges of cost, time, scope & data availability to generate actionable outcomes that are specific to our clients' needs.
FAQ
Who prepared this report?
Experienced and qualified team of Marmore MENA Intelligence has prepared this report. Since its inception, Marmore has published over 1000 research reports and covered more than 25 varied industries and policy segments; all focused primarily on the GCC economies.
How exhaustive is this report?
The report spans 21 pages
Do you have updates?
No. This is a one off report.
Can I only download certain sections of the report?
No. The report can be downloaded in full length only
Can we ask questions?
Yes, by all means. You can write your queries to us at
enquiry@e-marmore.com
Executive Summary
وللمرة الأولى منذ أكثر من أربعة عقود من التشغيل، أصدرت شركة النفط الرئيسية المملوكة للدولة "أرامكو السعودية" بياناتها المالية للعالم. وننتهز هذه الفرصة لتحليل البيانات المالية للشركة وقدرتها الإنتاجية وعقد المقارنات مع النظراء والأسس المنطقية وراء إصدار السندات الأخيرة
Key Questions Addressed in this report
This report can add value to