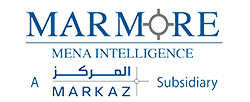 July 2021
GCC Banks – Making Them Digitally Ready
Industry Research Report
Pages : 30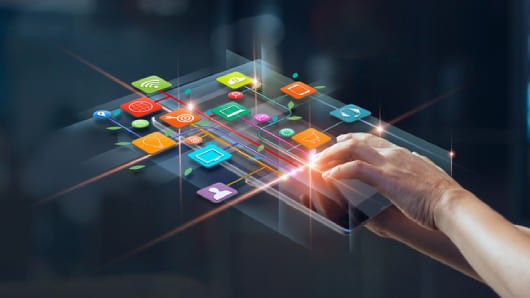 Executive Summary
The digital initiatives of banks are intended to address the three C's i.e. Customer, Convenience and Cost. Spurred by COVID-19, it wouldn't be an exaggeration to say that digitization is no more an 'option' but a core necessity re-shaping how banks deal with its customers. A lot of progress is being made by GCC banks on digital front. Investor presentations and annual reports of some banks have special mention about digital initiatives and strategies, which indicates that the race to digitization is heating up.
Digitization has paved way for the banks to launch end-to-end digital products like account opening, payment services and various other services. As banks embark on digitalization trend, it is essential to evaluate the digital features in terms of feature sophistication, business impact and integration with customer journey.
Websites, mobile apps are loaded with insights on end-users. Social media platform, increasingly used for customer reach outs, also provide a wealth of information on key metrics. Evaluation of these statistics could help banks take informed decisions on expanding their digital footprint.
Key Highlights
In GCC, when it comes to digitization not all banks are at the same stage of digital adoption. There's a race to innovate, differentiate and outstand. In addition to vanilla analysis of website traffic, information on the source of this traffic, bounce rate etc. would help banks tailor their customer reach-outs better.
Many banks in GCC run very active social media campaigns promoting specific products and features. Intelligence can help a bank great deal by allowing to take stock of the new product/feature launches and inherent strategies of the competition.
Why Download this Report?
This report contains
Detailed information on the digital presence of top GCC banks
Metrics to asses digital presence across platforms and their importance
How banks can effectively leverage these metrics to accelerate their digital readiness
Did you know?
According to Gartner, 53% of bank CIOs assess that their business performance is ahead or far ahead of where it otherwise would have been had COVID-19 not become a global pandemic.
Al Rajhi Bank (Saudi Arabia) has a significantly higher number of followers than its peers at 1.5 million.
Al Rajhi Bank has the highest traffic from social media of 2.7%, followed by Saudi National Bank features at 2.2%.
Kuwait banks are at the forefront with maximum number of media uploads, average likes and comments. However, their engagement rate is lower than the average.
Except for Qatar Islamic Bank, the GCC banks have a very low engagement rate.
Table of Content
Digital initiatives of GCC Banks-why some are ahead of the curve
Development and Role of Pension funds in the GCC region
How to use digitization to augment product offerings?
Website as a business tool (and not just an information brochure)
Mobile app utilities for tech savvy customers
Harnessing social media power in quick time
How Marmore can help GCC Banks?
Key Questions Addressed in this report
This report can add value to
Customize this report
Why Custom Research?

Research and intelligence to suit your business requirements
Informed decision making

What are Benefits of Customization?

To-the-point, long or short research reports could be requested
Reports are exclusively prepared for you



You Ask We Deliver
Over a decade Marmore has successfully navigated this space of customized research to serve its clients and cater to their unique requirements.
Our customized research support spans sector research, equity and credit investment notes, modelling, valuation, investment screening, periodical etc.
We offer clients with intelligence and insights on unexplored and under-researched areas that help stakeholders take well-informed business and investment decisions.
Our offerings marries the challenges of cost, time, scope & data availability to generate actionable outcomes that are specific to our clients' needs.
FAQ
Who prepared this report?
Experienced and qualified team of Marmore MENA Intelligence has prepared this report. Since its inception, Marmore has published over 1000 research reports and covered more than 25 varied industries and policy segments; all focused primarily on the GCC economies.
How exhaustive is this report?
The report spans 30 pages
Do you have updates?
No. This is a one off report.
Can I only download certain sections of the report?
No. The report can be downloaded in full length only
Can we ask questions?
Yes, by all means. You can write your queries to us at
enquiry@e-marmore.com
Key Questions Addressed in this report
This report can add value to